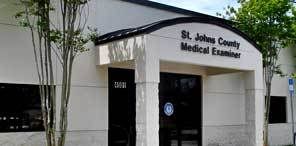 The Medical Examiner is investigating an apparent accidental drowning that occurred near Crescent Beach yesterday afternoon.
The St. Johns County Sheriff's Office along with St. Johns County Fire Rescue responded to the Crescent Beach Ramp after receiving reports of a missing surfer shortly after 1:00 p.m. Thursday.
Friends of the victim stated he had gone surfing from the Crescent Beach Ramp and that he had not been seen for a period of time.
After obtaining a description, responding units from both agencies began searching north of the ramp, where a surfboard was located washed ashore.
Additional watercraft and rescuers responded to the site. As deputies and Rescue personnel approached the Mary Street Ramp (approx. 1.5 miles north of Crescent), there were waved down by beachgoers who reported they had located a person in the water.
Rescuers discovered the subject who was not responsive. Responders immediately began life saving measures then transported the victim to Flagler Hospital for advanced treatment.
The surfer was identified as Ronald Earl Stiles III, W/M, 25, of Gainesville, Florida who was pronounced dead at Flagler Hospital prior to 2:30 p.m..
At this time, the cause of death is not known although it appears consistent with that of an accidental drowning or surfing accident.
Foul play is not suspected in this incident according to Sgt. Charles Mulligan.
Share your thoughts with our readers >>