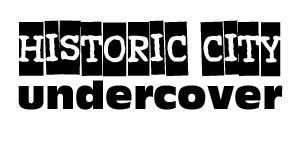 AT&T hasn't stopped charging businesses for advertising and enhanced listings in the white pages of the "real phone book" but Historic City News wonders how many of those advertisers are aware of a unanimous PSC decision today that allows the phone company not to distribute the white pages to telephone customers?
The Public Service Commission on Tuesday granted ATT a two-year break from the rule that requires the company to hand out printed copies of the White Pages, possibly foreshadowing the end of an era in which generations of short children were boosted to the table by sitting on a phone book.
ATT said, essentially, nobody really uses the White Pages much anymore, but Historic City News has confirmed that advertisers are not being relieved of their contracts to pay for white pages advertising.
Between the fact that people have most of the numbers they need stored in their cell phone, that numbers are widely available online and that people who are using those cell phones have a tendency to call directory assistance, the company thinks it should not be required to continue to give out big books for free, only to have them be immediately recycled by many customers.
Under the two year waiver approved by regulators today, the company will still have to print some residential phone books and make them available for free to anyone who asks. But it won't automatically deliver them to customers.
The Yellow Pages, which the company said is more widely used, will continue to be published in the print edition and delivered to homes whether people want it or not.
This begs a question. If you are going to continue to pay to distribute one part of the book, why not distribute the rest? Businesses are paying AT&T for bold, super-bold and color listings in the white pages; the same as they do for the yellow pages.
In case you aren't in business or have never purchased advertising from the phone company, it ISN'T cheap. It can be hundreds or thousands of dollars every year and the phone company uses their virtual monopoly to pit one business advertiser against the other — hoping to start a war for the most predominant ads.
Also, the phone company covets its proprietary database of white pages listings; the telephone numbers and associated names and addresses that competing publishers use to produce smaller, less widely distributed "community" phone books.
The AT&T phone book is free to you and me, but competitors pay dearly if the phone company approves them to purchase a copy of the information from them at all.
Companies like Acxiom and others have gotten into litigation with Ma Bell over the practice of optically scanning free telephone books to harvest the freely available information when it was distributed in the form of printed white pages phone books.
Not only is the cost of white pages advertising NOT expected to decrease as a result of AT&T's latest maneuver, but, it is unlikely that AT&T will lower the cost of phone service to its millions of customers who no longer will automatically receive the white pages listings for their calling zone.
Hey, there's always 4-1-1; if you've got a couple of bucks each time you need a number.
So a big "heads up" to advertisers in St. Johns County. AT&T started to sell our August 2009 telephone book last week. If you are planning to sign a contract for white pages advertising, be sure you get the details, check the rates and understand your financial obligation to AT&T Publishing.
The question of whether the change will be made permanent will be determined by what the commission finds in the two year trial period.
Let us know what you think >>