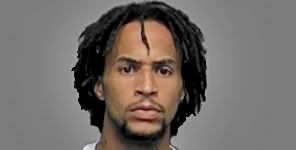 Historic City News learned last night that three Duval County men are in custody today following a bank robbery at a St. Johns County bank yesterday morning.
Deputies responded to a reported robbery at the Bank of America located in the 4300 block of U.S. 1 South at 9:20 a.m. Monday.
Witnesses and employees stated that three men wearing disguises and brandishing handguns entered the bank.
Two of the suspects reportedly jumped the counter, pointed guns at the tellers and demanded money.
The three then fled through a rear door in a southerly direction with an undisclosed amount of cash.
A witness advised deputies of a suspicious gray Dodge Stratus parked nearby the bank with at least two subjects inside just prior to the reported robbery.
A description of the suspicious vehicle was broadcast to other deputies and Sgt. Joey Romer spotted a vehicle matching that description traveling northbound on I-95, near I.G.P.
Sgt. Romer began to follow the vehicle but he could only see the driver in the vehicle. The driver exited at C.R. 210 and headed westbound pulling into a nearby service station for gas.
When the vehicle stopped, Sgt. Romer began to question the driver — he observed two passengers peek over the seat and he realized that he may have the suspects from the bank robbery.
Romer spotted Deputy Sheriffs Andy Brown and Billy Burt from Walton County, Georgia in a marked vehicle at the station and he requested their assistance in detaining the subjects until other deputies could arrive.
Two of the suspects fled, however, Romer was able to catch one of them with assistance from his taser.
Another suspect was apprehended walking north along the wood line, just south of Racetrack Road.
The vehicle was seized and deputies located evidence from this mornings robbery inside.
Two of the three suspects were positively identified as Brandon Dumas, 24, and Gregory Parrish, 25, both of Jacksonville.
The third suspect has not been positively identified and will be arrested under the name of John Doe pending positive ID.
All three were charged with armed robbery and were booked into the County Jail where they will remain without bond pending a first appearance hearing tomorrow morning.
Let us know what you think >>