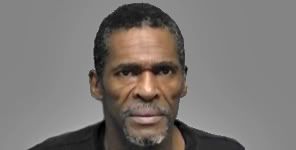 A 53-year old St. Johns County man was arrested and charged with sale of cocaine after his home was searched Friday morning according to a report received by Historic City News yesterday.
Detectives with the Sheriff's Office Special Investigations Unit along with deputies from the SWAT team obtained a search warrant and executed it at a residence in the 800 block of Bruen St. earlier today.
Sheriff's detectives had received several complaints and tips from neighbors alleging that drug sales were taking place at 874 Bruen St. That information along with additional probable cause led detectives to obtain a search warrant for the residence.
At 8:00 a.m., the SWAT team along with detectives descended on the home to serve that warrant.
The suspect, identified as Leroy Clarkson, 53, 874 Bruen St., and another man were in the home when the warrant was served. The other man was questioned and released.
Detectives located numerous items of alleged narcotic's paraphernalia along with residue that tested positive for cocaine.
Clarkson was arrested on an outstanding warrant for the sale of cocaine recently to an undercover operative.
Clarkson, who was booked into the County Jail, will have a first appearance hearing this morning.
Let us know what you think >>