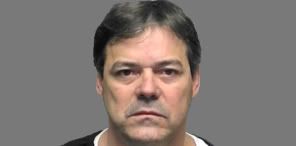 Undercover deputies aided by confidential sources and assigned task force officers moved in on two suspected cocaine traffickers according to reports received by Historic City News.
A controlled buy was arranged with the help of the Jacksonville Drug Enforcement Administration laboratory who supplied cocaine HCL to the task force to be used as evidence.
Jose Gongora Fernandez, a 44 year old Hispanic male who reportedly was born in Cuba and who provided authorities with a Miami address, was arrested when he purchased three kilograms of cocaine from undercover officers on Thursday night, February 19th.
Also arrested was 58 year old Antonio Tanda who accompanied Fernandez from Miami Thursday; around 10:30 in the morning.
According to the police report, controlled telephone calls were placed to Fernandez to arrange the cocaine pick up; which was originally planned to occur in Jacksonville.
Just after 3:20 p.m. Thursday afternoon, Fernandez and Tanda arrived at the northbound rest area at mile marker 331 on Interstate 95 in St. Johns County with Fernandez driving and Tanda in the front passenger seat. They were greeted by undercover task force officers who escorted them to a second vehicle that contained the cocaine in the trunk.
Tanda inspected the cocaine and tasted a sample from each kilogram bag.
When Fernandez and Tanda indicated that they were satisfied with the cocaine, they produced a black bag containing five bank envelopes with $22,000.00 inside. Fernandez and Tanda offered to return Saturday with $44,000.00 more to purchase additional cocaine.
By 3:30 p.m., the transaction had been completed between the suspects and undercover officers and the two were taken into custody without incident. At the time of this report, the suspects were each being held on a $1,000,000 bond.
Share your thoughts with our readers >>