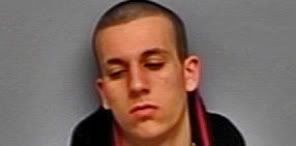 Kevin Kelshaw has reported to Historic City News that a 17-year old Ponte Vedra Beach male has been arrested on charges of robbery with a firearm and aggravated battery on yesterday evening.
The same charges were signed on two other juveniles.
One of the suspects, identified as Garrett Hobbs, 17, 685 Lake Stone Cr., was transported to the St. Johns Juvenile Detention facility, while the other two are still being sought.
The investigation began shortly after 5:30 p.m. Monday when deputies responded to a report of a possible shooting in the 200 block of Canal Blvd. Deputies learned from the two male victims (ages 17 & 18) that there were no shots fired, however, they had been struck in the head with a gun after meeting.
The victims stated that they were scheduled to meet with Hobbs in a wooded area off N. Wilderness Tr., however, the suspect arrived with two other subjects and the three of them allegedly brandished handguns and threatened the two victims if they did not give them money.
The older victim gave the suspects an unknown amount of cash and then the victims stated that they were struck in the head with guns before the suspects fled.
The two victims drove themselves to Beaches Baptist Hospital where they were treated and released for minor injuries.
Charges were signed on the other two Jacksonville Beach juvenile suspects, ages 16 and 17.
Let us know what you think >>