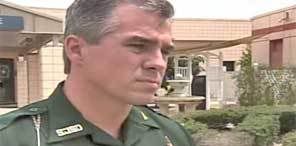 The St. Johns County Sheriff's Office Traffic Enforcement Unit reported to Historic City News that they will be conducting both Safety and Sobriety Checkpoints over the next two weeks at various locations throughout St. Johns County.
Deputies will be establishing safety checkpoints to conduct equipment assessments that cannot be easily observed while a vehicle is in motion on a roadway.
Florida relies on law enforcement officers to continually assess motor vehicle equipment during traffic stops and checkpoints after inspection stations were eliminated years ago. These efforts not only focus on defective equipment issues to ensure vehicle safety for the motoring public, but can discover various criminal traffic issues as well.
The operations will involve only brief delays for motorists, and deputies at the checkpoints will be alert for impaired drivers, adult and child restraint violations, as well as, equipment violations. Motorists will be requested to show their Driver's License, Registration and Proof of Insurance.
The Sheriff's Office is asking motorists to assess their equipment to ensure our roadways are as safe as possible and pre-plan to designate a driver whenever the situation calls for it. "We continue seeking our citizen's willing compliance regarding the laws of Florida, in an effort to reduce the necessity of enforcement actions" said Sgt Chuck Mulligan.
Let us know what you think >>