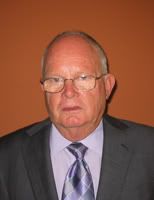 Historic City News is pleased to report that Frank and Betty Usina have been recommended by Commissioner Don Crichlow to receive our city's highest honor, the La Florida Award.
In part, the recommendation reads, "They have expressed their love of St. Augustine through their hundreds of hours of active participation as well as their magnanimous support of the city's tourism industry, education and ongoing efforts to preserve its historic architectural treasures."
The Usina's list of activities, accompanying the recommendation, fills almost two pages, including induction to the State Tourism Hall of Fame and Archaeological Society Stewards of History.
With commission approval, the award will be presented in a future ceremony. Most recent La Florida honorees were Historian Michael Gannon and Archaeologist Kathleen Deagan of the University of Florida.
Let us know what you think >>