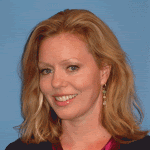 WJCT, reported to Historic City News that "First Coast Connect" producer Melissa Ross will discuss the controversy over vendor regulation in St. Augustine's historic district and the Plaza de la Constitucion.
First Coast Connect is a new show for WJCT; covering issues, trends and newsmakers that have people talking. Ross hosts the one hour call-in program which airs Monday to Friday at 9:00 a.m. on 89.9 FM — the First Coast community-supported public broadcasting station.
To participate, call (904) 549-2937 during the program tomorrow, Thursday, October 1, or email firstcoastconnect@wjct.org with your comments or questions for First Amendment attorney Michael Kahn and local artist Greg Travous.
To listen to the program online, you can go to http://www.wjct.org/radio/listen
Melissa joined WJCT with 20 years of experience in broadcasting. She began her career in her hometown of Dayton, Ohio at WHIO-TV, working as an intern and part-time reporter, and finally First Coast News in Jacksonville.
During her career as a television news anchor and reporter, Melissa won three regional Emmys for news and feature reporting. She also spent three years at Jacksonville's Dalton Agency, working in the public relations and corporate communications field.
Married with two children, Melissa has called Jacksonville home for the past six years. She is a graduate of Northwestern University's Medill School of Journalism/Communications program.
Share your thoughts with our readers >>