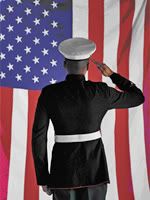 Historic City News has learned of the following public Veteran's Day events:
Sunday, November 8, at 3:00 pm in the Flagler College Auditorium, come and enjoy an afternoon of patriotic music, comedy, and a Korean War documentary featuring the story of five local Korean War Heroes.
Tuesday, November 10, 5:00 to 8:00 pm will be the first annual Veterans Day Sunset Celebration at Veterans Park in northwest St. Johns County. See details above.
Tuesday, November 10, starting at 6:00 pm, the 13th Army Band will play at the Plaza de la Constitucion.
Wednesday, November 11, the Veteran's Day Ceremony begins at 11:00 am at the Special Events Field in St. Augustine with military displays from 9:00 am to 2:00 pm.
Wednesday, November 11, at 2:00 pm there will be a dedication ceremony of the St. Augustine Beach Veterans Memorial located on St. Augustine Beach, next to the Police Station and City Hall. Parking will be at St. Augustine Beach City Hall. Keynote speaker is Senator and WWII Combat Veterans George McGovern.
Wednesday, November 11, from 6:00 to 9:00 pm at the St. Augustine Lighthouse & Museum will be a Veterans Day Ceremony to Honor Veterans and Active Duty Military.
Let us know what you think >>