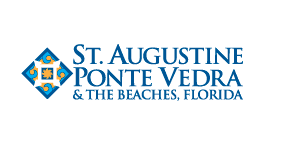 Communications Director Jay Humphreys with the St. Augustine Visitors and Convention Bureau updated Historic City News on this weekend's entertainment events.
Friday, Saturday and Sunday: July 31 – August 2
LIMELIGHT THEATRE – THE FOREIGNER
Enjoy a night at the theatre featuring Larry Shue's American farce, The Foreigner. This is the story of a shy man who can't speak in front of strangers even though they have no problems telling him everything. Show times are 7:30 p.m. on Thursday, Fridays and Saturdays and at 2:30 p.m. on Sundays through August 23. Tickets are $20 per person. The show takes place at Limelight Theatre, located at 11 Old Mission Rd., St. Augustine. For more information call 904.825.1164
Harry Potter and the Half-Blood Prince at IMAX THEATER
Don't miss the premier of Harry Potter and the Half-Blood Prince on the giant IMAX screen. The World Golf Hall of Fame IMAX Theater is located at World Golf Village at Exit 323 off I-95 in St. Augustine. For more information including show times and ticket prices, visit www.wgv.com.
Friday and Saturday: July 31 – August 1
KING OF THE BEACH COMPETITION
See more than 50 St. Johns County lifeguards compete for the coveted King of the Beach title. Organized in teams, the lifeguards will challenge each other in a variety of rescue events that help them hone the skills they use daily as professional lifeguards. On Friday, beginning at 6:45 p.m. at the Crescent Beach Ramp, the competition will include surf entry relays, paddle rescue relays, swim relays and beach flags. The always popular Tug-O-War will take place Saturday at 6:45 p.m. at the Pier Pavilion. The winning team will be crowned King of the Beach at 7:45 p.m. Admission is free to this family-friendly competition. For more information, call 904.540.4255.
Saturday: August 1
SAND SCULPTING CLASSES AT ST. AUGUSTINE BEACH
Come learn about the art, techniques and tools to make great sandcastles. In preparation for the City of St. Augustine Beach's 50th Birthday sand sculpting contest on November 7, there will be sand sculpting classes for kids of all ages the first Saturday of every month through October. These family-fun instructional sessions take place from 10 a.m. to noon on the beach in front of Ocean Trace Ramp at St. Augustine Beach. The classes are free and open to the public. For more information, call 904.501.1253
HISTORIC WEAPONS FIRING DEMONSTRATION
Take the National Park Service's ferry to Rattlesnake Island and experience daily military life at Fort Matanzas – the 18th century Spanish fort that guarded the southern approach to St. Augustine. From 10:30 a.m. until 3:30 p.m., authentically clad re-enactors will demonstrate Spanish muskets and cannons at the fort. Admission is free. Fort Matanzas National Monument is located on A1A at the south end of Anastasia Island approximately 15 miles south of St. Augustine. For more information, call 904.471.0116
Sunday: August 2
BLAZED AND CONFUSED TOUR featuring Slightly Stoopid & STEPHEN Marley
Head to the St. Augustine Amphitheatre for the Summer of 09's steamiest cross-country musical tour featuring some of today's hottest recording artists. Southern California's Slightly Stoopid picks up where Sublime left off. Their rock/reggae style is just the right vibe to headline the festival. Stephen Marley has reggae music in his blood; he is reggae legend Bob Marley's second son. The show begins at 6 p.m. at the St. Augustine Amphitheater, located along A1A on Anastasia Island in St. Augustine. Tickets are $37.50 in advance and $45 the day of the show. For more information, visit http://www.StAugAmphitheatre.com.
MIMOSA SUNDAY ON THE VICTORY III
Go for a cruise aboard the Victory III, St. Augustine's premier double-decker tour boat. Fourth-generation Captain Michael Usina, Captain Bob Raduns and crew take passengers on a narrated one-hour and fifteen-minute cruise past the bayfront, Castillo de San Marcos, through marshes, across the inlet, over to the lighthouse and back to the Municipal Marina. Cruises depart at 11 a.m., 1 p.m., 2:45 p.m., 4:30 p.m. and 6:45 p.m. (The 11 a.m. cruise features 2 mimosas for $5.) Adult fare is only $17.76 (tax included), less for seniors and children. St. Johns County residents and Flagler College students with I.D. pay only $8.88 (tax included). Group rates are available. The Victory III features restrooms and concession with hot and cold drinks, beer, wine, champagne and light snacks. Contact Scenic Cruise (904) 824-1806
Let us know what you think >>