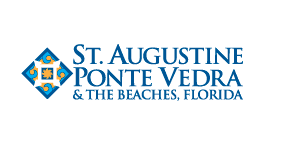 Communications Director Jay Humphreys with the St. Augustine Visitors and Convention Bureau reported to Historic City News about severa events in America's Oldest City this weekend.
Friday: January 16
ARBOR DAY CELEBRATION
Come celebrate the trees of our city. The City of St. Augustine's Annual Arbor Day Celebration will take place at the Special Events Field on Castillo Drive. There will be a tree planting and special guest, Smokey Bear! Free saplings will be given out to those in attendance. The festivities are scheduled for noon. For more information, call 904.825.1004.
CELEBRATE ART 2009
See 52 exquisite pieces of art selected from among nearly 200 entries submitted by artist members of The Cultural Center at Ponte Vedra Beach. This juried show runs through February 21 and features some of the very best artistic creations in Northeast Florida. The show opens with a "meet the artists" reception form 6:30-8 p.m. Admission is free. The Cultural Center is located at 50 Executive Way in Ponte Vedra Beach. For more information, call 904.280.0614 or go to: www.ccpvb.org.
LIMELIGHT THEATRE: MAN OF LAMANCHA
Enjoy a night at the theatre watching the beloved Broadway musical production that tells the story of the power of dreams, embodied in the irresistible Don Quixote. The show takes place on the Matuza Main Stage at Limelight Theatre, located at 11 Old Mission Road in St. Augustine. Show times through February 16 are Tuesday through Saturday at 7:30 p.m. and Sunday 2 p.m. matinees only. Tickets are $25 adults, $22 Seniors and $20 for students and military. For more information, call 904.825.1164 or visit www.limelight-theatre.org.
Saturday: January 17
FREEDOM TRAIL TOURS
Embark on a narrated tour of St. Augustine's Civil Rights Landmarks – Freedom Trail. Featuring the many St. Augustine sites and homes that played a pivotal role in the Civil Rights movement of 1964, the tours take place at 10 a.m. and noon. Tours depart from Excelsior African American Cultural Museum, 102 M. L. King Avenue in St. Augustine. Donations of $15 for adults and $7 for students will go toward sponsoring the 40th ACCORD's efforts to erect a second set of Freedom Trail markers. For tickets and more information call 904.825.1194 or 904.823.9688 or visit www.accordfreedomtrail.org.
Sunday: January 18
BALLET Jörgen ANASTASIA
Experience Ballet Jörgen's largest production to date, featuring the magical story of the Russian princess Anastasia. Recognized for ballets that combine innovation, warmth, humor, and beauty, Jörgen Ballet is the only Canadian ballet company with a repertoire consisting exclusively of original works. Performance begins at 2 p.m. at the Flagler College Auditorium located on Granada Street in St. Augustine. Tickets are $22 per person. For more information, call 904.797.2800 or visit www.emmaconcerts.com.
_______________________
On-going Nights of Lights Tours and Events:
HOLLY JOLLY TROLLEY TOUR
Enjoy the Nights of Lights from the cozy comfort of the Holly Jolly Trolley! Tours feature festive caroling, hot apple cider and homemade cookies. Handcrafted by Santa's elves, the magical viewing glasses given to each guest will add even more sparkle to this amazing holiday light show. The trolley departs on Friday and Saturday nights only from the Visitor Information Center located on Castillo Drive in St. Augustine. Tickets are $7 for adults and $4 for children ages 6-12 –under 6 are free. For more information, call 904.829.3800 or www.trolleytours.com
SCHOONER FREEDOM NIGHTS OF LIGHTS TOURS
See the Nights of Lights flicker to life each evening from a different perspective – the deck of the beautiful sailing schooner Freedom! The daily sunset cruise departs the St. Augustine City Marina at 4:15 p.m. and returns at 6:15 p.m. Tickets are $45 and include complimentary beverages and snacks. For more reservations, call 904.810.1010.
IMAX SNOW DAYS
Feel the winter chill when the IMAX Theatre at the World Golf Hall of Fame presents Snow Days – a variety of cold-weather movies including Antarctica: An Adventure of a Different Nature; Everest; Lewis and Clark: Great Journey West; and Alaska: Spirit of the Wild. Presented on the giant IMAX screen, the movies transport viewers to a variety of snow-covered locations. Tickets for individual movies are $8 for adults with discounts for children, military, seniors and students. The movies are also included in the theatre's 10th anniversary promotion that offers tickets to two movies for only $10. Snow Days runs through Sunday, January 18. The World Golf Hall of Fame IMAX Theatre is located at World Golf Village, I-95, Exit 323 in St. Augustine. For more information, call 904.940.4123 or go to www.wgv.com .
Let us know what you think >>