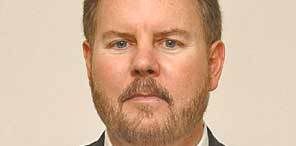 County Administrator Michael Wanchick is very pleased with the outcome of the Voluntary Separation Incentive Program according to an announcement received by Historic City News.
The St. Johns County Board of County Commissioners will save more than $1.4 million annually, due to 35 employees participating in the one-time Voluntary Separation Incentive Program. The program was authorized by the County Commission earlier this year as a way to address an expected budget deficit, with the application period for employees ending April 30.
"This proactive solution allowed the County to recognize substantial savings through labor reductions, while recognizing the contributions of our workforce and offering a positive separation choice," Wanchick said. "The Commission should be commended for implementing this program which is a win-win-win – for the County, the employees and the community as a whole."
A total of 40 employees applied for the program, and 35 of them met the criteria and were approved. The 35 approved employees are from the following Departments:
Growth Management:
Building Division (11),
Development Review (6),
Growth Management (1)
Library (4)
Public Safety:
Fire Rescue (2),
Animal Control (1)
Public Works:
Road and Bridge (1),
Engineering (1)
Health and Human Services (2)
Recreation and Parks (2)
Building Operations (2)
Government Television (1)
Utilities (1)
The estimated one-time cost to the County for the 35 voluntary separation benefit packages is approximately $600,000, much of which will be paid through the salary lines of their respective departments. However, the County estimates a recurring annual savings over $1.4 million per year as a result of this program. Employees in the program are allowed to choose their separation date, but it must be no later than September 30, 2009.
For an employee to be approved for the VSIP, a position vacancy or significant cost savings must occur in the department. Only 5 of the 35 positions are expected to be filled. Of those 5, there will be a savings incurred either through a lower salary or another position vacancy created within the department. In some cases, service and/or program delivery may be impacted by these personnel reductions.
Let us know what you think >>