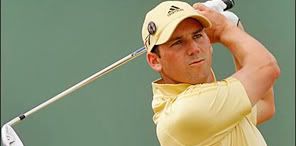 The PGA Tour reminds Historic City News readers that all onsite parking for The Players Championship requires advance purchase of a $25 parking permit.
The onsite parking lot is located on SR 210 just west of A1A. To purchase a parking permit, visit http://www.pgatour.com/tournaments/r011/tickets.html
Free parking and a courtesy shuttle are available at the University of North Florida.
Friday: May 8
Second Round of Competition Begins at approximately 7:30 a.m.
Gates open on hour prior to first tee time
Saturday: May 9
Third Round of Competition Begins at approximately 8:30 a.m. (depending on the cut)
Gates open one hour prior to tee time
Sunday: May 10
Final Round of Competition Begins at approximately 8:30 a.m. (depending on the cut)
Gates open one hour prior to tee time
TICKETS:
Daily tickets are $75 and may be purchased at:
http://www.pgatour.com/tournaments/r011/tickets.html
for more information on tickets, call 285-7888
Let us know what you think >>