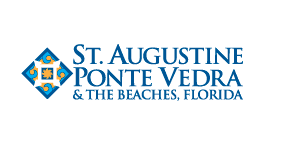 Communications Director Jay Humphreys with the St. Augustine Visitors and Convention Bureau reported to Historic City News that movies, arts and chocolate top several event choices in America's Oldest City this weekend.
Friday, Saturday and Sunday: January 30 – February 1
THE DARK KNIGHT AT IMAX
Be overwhelmed by Batman, The Joker and more in this special limited engagement of the Academy Award-nominated blockbuster The Dark Knight. The first time a major feature film has been shot with IMAX cameras, the six-story-tall projection of The Dark Knight is sure to impress. The film will be shown Thursdays thru Sundays until February 22 (with a special President's Day showing on Monday, February 16). Tickets are $12 for adults and $10 for children (ages 3-12). For more information, show times, and to purchase tickets online, go to www.wgv.com or call 940.4123.
Saturday: January 31
UPTOWN SATURDAY NIGHT
A favorite end-of-the-month event, Uptown Saturday Night takes place from 5-9 p.m. on the last Saturday of every month in the Uptown San Marco Shopping District, St. Augustine. Galleries, antique stores and unique shops between Ripley's Museum and the Mission of Nombre de Dios remain open during this special time. Meet the artists, book signings, live music, refreshments and other events contribute to the party-like atmosphere. The Mission of Nombre de Dios provides FREE PARKING for Uptown Saturday Night. Appetizers are provided by the Saint Augustine Independent Restaurant Association (SAiRA). The event is sponsored by the San Marco Avenue Merchants Association. Please call 904.824.3152 for more information.
CHOCOLATES OF THE WORLD
Indulge yourself in the ultimate chocolate lover's experience – the 8th Annual Chocolates of the World Gala Dinner and Dessert Competition. This evening of international cuisine, culture and chocolate features 6 top chefs and chocolate artists in sweet competition – plus, there's a silent auction. – perfect for chocoholics! Sponsored by the non-profit International Visitor Corps of Jacksonville, the event takes place from 6-10 p.m. at the Sawgrass Golf Resort and Spa, a Marriott Resort in Ponte Vedra Beach. Tickets are $75 each. For more information, go to www.IVCjax.com or call 904.346.3942.
PHILADELPHIA VIRTUOSI CHAMBER ORCHESTRA
Immerse yourself in the Philadelphia Virtuosi Chamber Orchestra's "electric" performance that is often described by the press as "captivating," "breathtaking," and "magnificent." Founded in 1991 this orchestra is composed of some of the region's foremost musicians. Performance begins at 8 p.m. at the Flagler College Auditorium located on Granada Street in St. Augustine. Tickets are $22 per person. For more information, call 904.797.2800 or visit www.emmaconcerts.com.
Sunday: February 1
DARK OF THE MOON TOUR
Venture into the Keepers' House and Tower at night, learn about the history of the St. Augustine Light Station, listen to paranormal tales and experience darkness inside the St. Augustine Lighthouse. April to September, the tours are conducted at 8:30 p.m. and 10:30 p.m. every Friday and Saturday and at 8:30 p.m. on Sunday. Tickets are $25 per adult and $20 per child. Children must be at least 7 years old and 44 inches tall to climb the tower. Space is limited and reservations are required. For more information, call Faith at 904.829.0745 x207 or visit www.st.augustinelighthouse.com.
_______________________
On-going Nights of Lights Tours and Events – Last Chance!
HOLLY JOLLY TROLLEY TOUR
Enjoy the Nights of Lights from the cozy comfort of the Holly Jolly Trolley! Tours feature festive caroling, hot apple cider and homemade cookies. Handcrafted by Santa's elves, the magical viewing glasses given to each guest will add even more sparkle to this amazing holiday light show. The trolley departs on Friday and Saturday nights only at 6, 6:30 and 7 p.m. from the Visitor Information Center located on Castillo Drive in St. Augustine. Tickets are $7 for adults and $4 for children ages 6-12 –under 6 are free. For more information, call 904.829.3800 or www.trolleytours.com
SCHOONER FREEDOM NIGHTS OF LIGHTS TOURS
See the Nights of Lights flicker to life each evening from a different perspective – the deck of the beautiful sailing schooner Freedom! The daily sunset cruise departs the St. Augustine City Marina at 4:15 p.m. and returns at 6:15 p.m. Tickets are $45 and include complimentary beverages and snacks. For more reservations, call 904.810.1010.
__________
NOTE: St. Johns County residents with a valid ID are always admitted free of charge to Government House Museum, the Lightner Museum, the Colonial Spanish Quarter Museum, the Fountain of Youth, the Ximenez-Fatio House, the Oldest Wooden Schoolhouse, and the Spanish Military Hospital Museum and the Father Miguel O'Reilly Museum. The daily tours and wine tastings at the San Sebastian Winery are free to everyone. Also, admission is free to everyone at the Authentic Old Drug Store, Fort Matanzas National Monument, St. Photios Chapel, the Peña-Peck House and the Father Miguel O'Reilly Museum. (Donations are welcomed)
Let us know what you think >>