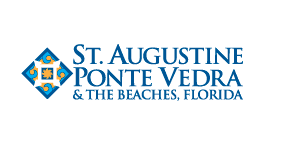 Communications Director Jay Humphreys with the St. Augustine Visitors and Convention Bureau updated Historic City News on this weekend's entertainment events.
Friday, Saturday and Sunday: May 8-10
NINA AND PINTA
Step aboard Columbus' Nina and Pinta now docked at the St. Augustine City Marina. This Nina was built by hand just as was the 15th century original. The larger Pinta is a detailed replica of the caravel that sailed with Columbus on his discovery of the New World. Both ships will be open daily through May 17 from 9 a.m. to 6 p.m. for self-guided walking tours. Tickets are $7 for adults; $6 seniors and $5 for children. A portion of the proceeds from ticket sales will go to the St. Augustine Lighthouse and Museum. For more information, go to www.thenina.com .
LIMELIGHT THEATRE: THE TEMPEST
Experience a Shakespeare production in St. Augustine. The Tempest mixes magic, betrayal, attempted murder, fairies and monsters on a castaway island. The show takes place on the Matuza Main Stage at Limelight Theatre, located at 11 Old Mission Road in St. Augustine. Show times are Tuesday through Saturday at 7:30 p.m. and Sunday 2 p.m. through May 31. Tickets are $25 adults, $22 Seniors and $20 for students and military. For more information, call 904.825.1164 or visit www.limelight-theatre.org.
Friday and Saturday: May 8-9
ANCIENT CITY CRAWFISH BOIL
Spice things up with a weekend filled with hot music and tasty crawdads in St. Augustine. Thousands of pounds of crawfish and musical performances by 3 Doors Down, Snoop Dogg, G. Love and Hinder plus Flyleaf, Candlebox, Saving Abel, Corey Smith, buzzing newcomer K'Naan and many others will make this inaugural event one to remember. The fun all takes place at Francis Field, located behind the St. Augustine Downtown Historic Parking Facility. Advance general admission tickets are only $29.50 per day and $49.50 for a weekend pass. Advance VIP tickets, which include free crawfish, private restrooms and beverage stations and a private, raised viewing deck are $75 per day or $140 for a weekend pass. For details, go here www.ancientcitycrawfishboil.com. To purchase tickets, visit www.TicketMaster.com or call 800.745.3000.
Friday: May 8
ST AUGUSTINE COMMUNITY ORCHESTRA
Enjoy a free performance of "The American West". On the program are the "Waltz" from Aaron Copeland's Billy the Kid, a square-dance medley by Richard Hayman, Copeland's very popular "Hoedown" from Rodeo, John Barry's "Dances with Wolves" and tunes from Meredith Wilson's "The Music Man". This final performance of the season by some St. Augustine's finest musicians takes place at 8 p.m. in the Pool of Lightner Museum, located at 25 Granada Street. Admission is free. For more information, call 904.471.3026 or visit http://saco-fl.awardspace.com.
SUNSET/MOONRISE TOUR
Be a guest of the St. Augustine Lighthouse and enjoy viewing the sunset and moonrise from the most unique perspective in all of St. Augustine! This special event includes a champagne toast, provided by San Sebastian Winery, atop the tower and an informative overview of the history of the St. Augustine Light Station. The tour takes place from 7:30 to 9 p.m. at the St. Augustine Lighthouse located at 81 Lighthouse Ave. in St. Augustine. The fee is $25 for non-museum members and $20 for members. Reservations are required. For more information or to reserve a spot, call Pam at 904.829.0745.
Saturday: May 9
GTM RESEARCH RESERVE TRAIL WALK OF GUANA
Experience a fun and educational stroll through the upland trails located within the Guana Reserve. The walk will cover approximately one and one-half miles round trip. Bring water, bug spray, and wear closed toe shoes. Children must be accompanied by an adult. Meet at the Guana Dam trailhead pavilion. The GTM is located at 505 Guan River Road, Ponte Vedra Beach (8 miles north of Vilano Beach). Entrance to the Reserve is $3 per vehicle (annual GTM pass holders FREE). The walk takes place form 8:30 to 10 a.m. Space is limited. For more information or reservations, call 904.823.4500.
Saturday and Sunday: May 9-10
low tide bike ride at anastasia state park
Peddle on over to Anastasia State Park for a healthy outing with the entire family. This ranger-led 3 ½ mile tour, designed to encourage fitness and healthy lifestyles, will take place at 5 p.m. each day. The tour is free with paid admission to the park – $3 per person or $5 per vehicle with up to 8 passengers. Participants are to meet at Island Joe's Pavilion at the beach. Please bring at least one pint of water, bicycle, snack, binoculars and sunscreen for each person. Riders should be prepared for weather conditions on the beach, including heat, cold, wind and sand. Anastasia State Park is located at 1340A A1A South in St. Augustine. For more information or for special accommodation needs, please call 904.461.2033.
Sunday: May 10
Faver-Dykes State Park Kayak Tour
Explore the beautiful Pellicer Creek Aquatic Preserve and uncover what native Florida really looks like from Faver-Dykes State Park, one of the area's true hidden gems! This guided tour offers an abundance of both fresh and saltwater species including dolphins, otters, manatees, and incredible birding! No experience required to learn local ecology and kayaking technique from a professional guide/naturalist. Favor Dykes State Park is located off US1 South at I-95 Exit 298 in St. Augustine. The tour takes place from noon to 3 p.m. cost is $50 per person and includes park admission, kayaking equipment, guided tour and photos. For more information or to reserve your space, call 904.347.1565 or visit www.RippleEffectEcoTours.com.
NOTE: St. Johns County residents with a valid ID are always admitted free of charge to Government House Museum, the Lightner Museum, the Colonial Spanish Quarter Museum, the Fountain of Youth, the Ximenez-Fatio House, the Oldest Wooden Schoolhouse, and the Spanish Military Hospital Museum and the Father Miguel O'Reilly Museum. The daily tours and wine tastings at the San Sebastian Winery are free to everyone. Also, admission is free to everyone at the Authentic Old Drug Store, Fort Matanzas National Monument, St. Photios Chapel, the Peña-Peck House and the Father Miguel O'Reilly Museum. (Donations are welcomed)
Let us know what you think >>