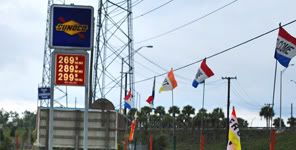 Avoiding the image of a "tourist trap" is not always easy; especially in a town known worldwide for tourism.
With the Fourth of July holiday offering a long weekend for many visitors and with gas prices on the upswing, tourist are looking to take lower cost mini-vacations and "staycations"; driving to nearby points of interest and trying to stretch their vacation dollar.
According to a study on Heritage Tourism performed at the University of South Florida titled "Menendez versus Mickey", St. Augustine was cited as the best example of heritage tourism in Florida.
St. Augustine has been a popular tourist site since the 1800s. St. Augustine followed the lead of Colonial Williamsburg by extensively renovating its historic district in the 1960s. We want to welcome these "heritage tourists" and attract them to our city because the study confirmed that they spend, on average, $623 per trip — compared to $457 for other US destinations.
Tourism is the city's only true industry, according to the study, but, of course, the number of tourists visiting St. Augustine annually pales in comparison to non-historical Florida attractions like Disney World.
So when visitors get here, THE LAST impression we want to make is that St. Augustine is a place where we cheat our guests.
Following up on complaints over the past week, we sent an employee to three competing gas stations at the I-95 and US 1 entrance to St. Augustine. Clustered together are a SUNOCO, a BP and a filling station that sells unbranded gasoline.
The two branded stations were advertising regular unleaded fuel at $2.699 per gallon — the unbranded gas was advertised at $2.649 per gallon. On the same day but closer into town, SUNOCO was being sold along US 1 for 10 cents per gallon less.
Interstate travelers have complained of being gouged on gasoline for years but competition hasn't done much to lower the price.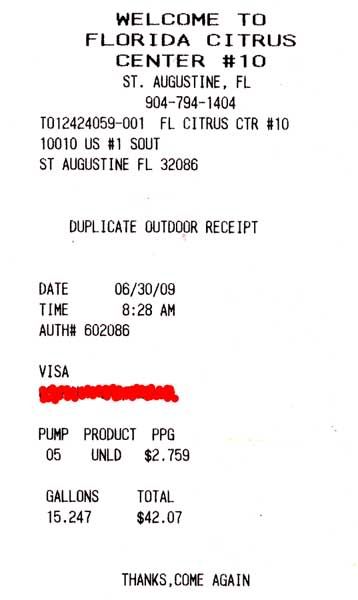 That didn't surprise anyone, however, we were surprised to find that the SUNOCO station, one of the two stations advertising the $2.699 price, was actually collecting $2.759 at the pump.
Historic City News interviewed one customer, who asked not to be identified, as she was leaving the station. We asked her "How much did you pay for fuel this morning?" She glanced up at the marquis sign and replied "2.69, I guess". We asked if she had taken a receipt and she said, "No, I work in St. Augustine and stop at this station every week."
When we showed her a copy of our employee's receipt with the higher gasoline price charged, she was understandably upset.
"That's the last time I'm buying anything there!", the customer told us. Imagine what a tourist trying to save money by visiting our city might have thought or said.
You only get one chance to make a first impression and this is NOT the kind of impression St. Augustine and its business community wants to make.
Dr. Matthew Curran, a manager with the Florida Division of Consumer Services, says that his office is charged with enforcing regulations that apply to petroleum retailers and agrees that it is a daunting task. Dr. Curran told Historic City News, "With the exception of periodic inspections of retail gasoline pumps, we depend heavily on the public to report gasoline price gouging and other violations."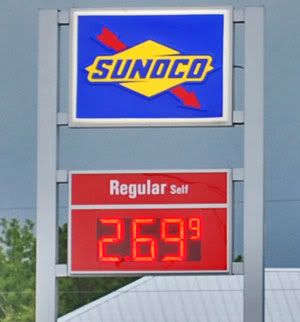 Historic City News learned that the station we visited this morning has been the subject of (2) two pricing complaints in the last year. In each case, the investigator found that the station was advertising a lower price "for cash"; which is allowed. Although petroleum retailers are not required to advertise their prices on a roadside sign, they are required to properly advertise their price in advance of the sale, according to Dr. Curran.
The signs advertising the lower $2.699 price that we discovered this morning made no reference to including a "cash discount".
Dr. Curran told us that he will investigate the station, again.
In Florida, call the Division of Consumer Services' Consumer Hotline: 1-800-HELPFLA (1-800-435-7352), or, outside Florida, you may dial (850) 488-2221; selecting option (1) followed by option (2) to reach the "petroleum" complaints section.
Petroleum retailers can receive administrative fines for violations of regulations in Florida's Administrative Code.
Photo credit: Historic City News photographer Kerry McGuire
Share your thoughts with our readers >>