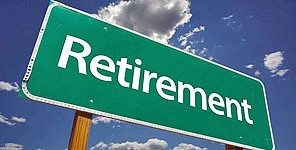 Newstalk 1240 President Kris Phillips reported to Historic City News that music, food, free giveaways, drawings and raffles are just part of the events planned for the 14th Annual Retirement Expo being held at the Ponce de Leon Mall from 10:00 a.m. until 3:00 p.m. on Saturday, October 23rd.
"The Newstalk 1240 WFOY Retirement Expo is a one stop-shop for retirees and their families to find out about local services that can benefit their lives", says Phillips. "Admission is free. We will have hourly prize giveaways, and a chance to win a flat screen television."
The event is sponsored in part by Merrill Lynch Wealth Management.
Newstalk 1240 WFOY will be broadcasting live from the Mall & interviewing Mall tenants for on the spot special bargains & discounts.
Local businesses will be setting up exhibit booths inside the Mall.
Local and statewide political candidates will be given the opportunity to speak in the Meeting Room inside the Mall.
Short educational seminars will also be given by respected leaders in the Senior/Retirement sectors.
A representative from the Social Security Administration will be on hand to answer questions about Social Security and Medicare benefits.
A limited number of spaces remain for exhibitors. Contact Doug Dennison for more information about being a sponsor or exhibitor by calling 904-325-3020.
Share your thoughts with our readers >>