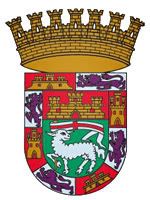 Public Affairs Specialist Karen Pan reported to Historic City News that St. Johns County Solid Waste Management is seeking volunteers for the 2010 annual coastal clean-up event.
Join thousands of volunteers throughout the world in cleaning up beaches and waterways on Saturday, September 25th, from 8:00 to 11:00 a.m.
This international effort cleans debris off beaches and removes items that endanger both people and wildlife, such as six-pack holders, fishing lines, balloons and plastic bags. Individuals, community groups, clubs, churches, schools and businesses are all welcome to participate.
Bags, gloves and registration forms will be available on the morning of September 25th at one of the following locations: Mickler's Landing, Vilano Beach boat ramp, St. Johns County Pier or the Crescent Beach parking lot.
Participants may choose any convenient beach access for your activities.
Clean-up supplies are also available in advance by contacting Chris Benjamin. Community service certificates are available for all students.
Volunteers are encouraged to wear hats, comfortable clothes, shoes and sunscreen.
For more information, please call Chris Benjamin with St. Johns County Solid Waste at (904) 827-6980.
Share your thoughts with our readers >>