Historic City News local reporters in St. Augustine received word from Community Awareness Coordinator Kim Collins that out of 942 art and 110 poem entries, the winners have been chosen from each category to have their entries published in the "2011 Day Without Violence Calendar".
"Offering children and young people a creative outlet to express their dreams for a peaceful world is more important than ever," Collins told Historic City News.
This year's winning artists are:
(1st place, cover) Theresa Nizza, St. Joseph's Academy;
(2nd place) Megan Muensterman, Murray Middle School ;
11 Honorable Mentions to: Fiore Marina, Durbin Creek Elementary; Gabriella Vidales, Cunningham Creek Elementary; Tucker Heim, Southwoods Elementary School; Sophie Newman, PVPV Rawlings; Rachel Edwards, Pacetti Bay Middle School; Megan Jurgvau, Fruit Cove Middle School; Darby Pay, Murray Middle School; Chase Usina, St. Joseph's Academy; Cari Peeters, Ponte Vedra High School; Cynthia Randolph Porter, FSDB; and, Christina Schmidt, Nease High School.
Winning poets are:
(1st place) Madison Malone, Fruit Cove Middle School;
(2nd place) Nick Alford, Julington Creek Elementary;
10 Honorable Mentions to: Sydney Williamson, Bartram Trail High School; Simone Houslin, Bartram Trail High School; Colin Majewski; Fruit Cove Middle School; Samantha Morrison, WD Hartley Elementary; Ingrid Patino, Bartram Trail High School; Eli Hastings, RB Hunt Elementary; Julie Kopp, Bartram Trail High School; Joseph Corry, Home school; Alanna San Miguel, The Webster School; Nicole Thatcher, Landrum Middle School.
Pending funding approval, these 25 students will receive cash prizes and be honored with a special reception and a public exhibit of their work in October. The calendar will be distributed free to every classroom in St. Johns County.
Additionally, the top 100 art entries will be exhibited at Ponce de Leon Mall in St. Augustine through the month of October.
As a private, nonprofit agency, Betty Griffin House provides emergency shelter to abused women, men, their minor children. Other support services available to shelter residents and non residents include a 24-hour crisis hotline, individual and group counseling, forensic medical rape exams, and legal assistance. Confidential individual and group counseling are available in all parts of St. Johns County including, Hastings, Ponte Vedra Beach, St. Johns, St. Augustine and St. Augustine Beach.
For more information or to make a donation, visit their website at www.bettygriffinhouse.org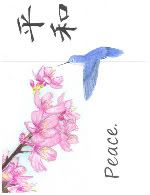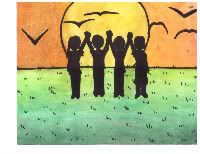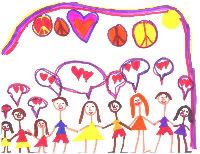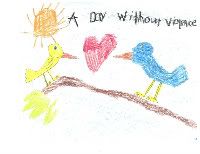 Share your thoughts with our readers >>