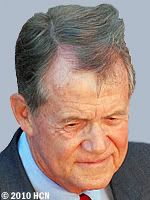 Flagler Model Land Neighborhood Association announced to Historic City News reporters that they will hold their quarterly meeting Tuesday evening, November 9th at the new Floridian Restaurant, 39 Cordova Street, at 7:00 p.m.
The speaker for this quarter's meeting will be Dr. Bill Abare, president, Flagler College, who will discuss Flagler College's future plans.
The Association meeting is open to all residents of the Flagler Model Land Company Neighborhood; from Orange Street south to King Street and from Cordova Street west to Ponce de Leon Boulevard (US-1).
For more information call Becky Greenberg at 829.9689.
Photo credits: © 2010 Historic City News staff photographer
Share your thoughts with our readers >>