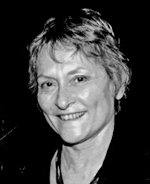 Priscilla Proctor, Coordinator of College and Public Relations, reported to the St. Augustine local news desk at Historic City News that Flagler College will host a special presentation by Woodrow Wilson Scholar Joan Bertin.
Bertin will present, "Tiptoeing through the Taboos: Contemporary Free Speech Controversies" on Tuesday, February 16th at 5:00 p.m. in the Flagler College Auditorium, 14 Granada St. The event is free and open to the public.
Since 1977, Bertin has been the Director of the National Coalition against Censorship; a coalition of more than 50 national non-profit organizations dedicated to promoting freedom of speech and expression.
Bertin graduated from NYU Law School where she was a fellow in the Arthur Garfield Hays Civil Liberties Program. She spent more than a dozen years on the national legal staff of the ACLU where her areas of expertise include constitutional law, employment law, women's civil rights, and science and law.
Currently a faculty member at Columbia University, she also held the Joanne Woodward Chair in Public Policy at Sarah Lawrence College.
For more information, please contact Dr. Jim Wilson at (904) 819-6339.
Share your thoughts with our readers >>