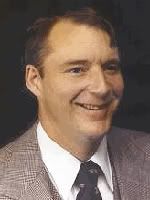 Today, Governor Charlie Crist announced to Historic City News that Gordon O. Blalock has been reappointed to the Municipal Service District of Ponte Vedra Beach.
68 year-old Blalock is vice president of Omni International Jet Trading Inc.
The Ponte Vedra Beach resident's new term begins November 3, 2010, and ends November 5, 2012.
Share your thoughts with our readers >>