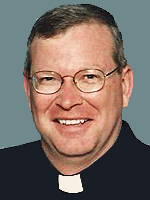 Father Thomas S. Willis, Pastor of Cathedral Basilica of Saint Augustine, reported to Historic City News that on Sunday, October 3rd, the Cathedral will have the traditional Blessing of Animals and Pets.
The celebration will begin in the Cathedral's west courtyard shortly after 12:00 noon following the 11:00 a.m. mass.
The tradition of blessing animals is linked to St. Francis of Assisi and his love of all God's creation. Francis, whose feast is October 4 in the Christian calendar, wrote the "Canticle of the Creatures" which, in part, declares: "All praise to you, O Lord, for all these brother and sister creatures."
In addition to the blessing of animals, St. Augustine Transfer-Avalon Carriages will be offering horse carriage rides.
All proceeds will benefit the Diamond in the Rough Equine Farms and the St. Augustine Humane Society. The carriage rides will begin in front of the Cathedral following the blessing.
Share your thoughts with our readers >>