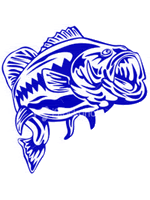 Pat Greenfield, Secretary of the Republican Club of Greater St. Augustine, reported to Historic City News that St. Johns County Young Republicans are sponsoring an old fashioned fish fry at Blue Sky Farms.
Special Guest Speaker for the event will be U. S. Congressman John Mica and Alison Johnson says that Representative Bill Proctor will also be there.
The Blue Sky Fish Fry will be held from 11:30 a.m. to 3:00 p.m. on Sunday, October 17th.
"Please arrange your busy schedule so that you can attend this family friendly event to show your support for our Congressman and for the YR's and their effort to build the party," Greenfield said. "We need these young folks, so let's make the effort to attend this event. It is only about 12 miles from St. Augustine."
Blue Sky Farms is located at 4805 County Road 13 South in Elkton.
$5.00 admission includes lunch, great food, live music and family fun. Kids under 12 are admitted free.
Use facebook? Subscibe to the event.
Share your thoughts with our readers >>