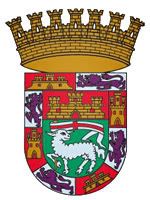 Historic City News readers are invited to a special reorganization meeting of the St. Johns County Board of County Commissioners on Tuesday, November 16th, beginning at 9:00 a.m. in the County Auditorium.
The reorganization meeting will include recognition of outgoing District 4 Commissioner Phil Mays, as well as the swearing in of new District 4 Commissioner Jay Morris and District 2 Commissioner Ron Sanchez.
The oath of office will be given by the Honorable Clyde E. Wolfe, Circuit Court Judge for the 7th Circuit. A brief recess and small reception will follow the swearing in ceremony, where the public may welcome the new Commissioners and bid farewell to Commissioner Mays.
After reconvening, the new Commission will elect a Chair and Vice-Chair for 2011. Commissioner Sanchez is completing a year serving as Chair, and Commissioner Ken Bryan is completing a year as the Vice-Chair.
The special reorganization meeting will replace the Commission's regular meeting on November 16, although the special reorganization meeting will include public comment and consideration of a consent agenda.
The County Auditorium is in the Administration Building, located at 500 San Sebastian View in St. Augustine.
Share your thoughts with our readers >>