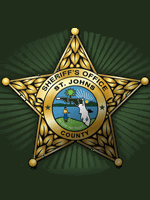 Historic City News has been informed that a single car crash, discovered by another motorist on Wildwood Drive at 5:45 a.m. this morning, left a St. Johns County man dead and several unanswered questions for investigators.
The vehicle ran off the road and struck a tree just west of Governor's Plantation where a passerby discovered it.
The victim, 32 year-old Robert Palmer Jr., who resided at St. Augustine Beach, was pronounced dead at the scene.
There were no witnesses to the crash and investigators do not know why the victim ran off the road or exactly what time the crash occurred.
The victim's body was transported to the District Medical Examiner's Office to determine the exact cause and time of death.
Traffic Homicide deputies with the St. Johns County Sheriff's Office are continuing the investigation.
Share your thoughts with our readers >>