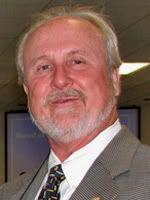 "As you can see from the news we all learned this morning," said Paul K. Williamson of Mayor Joe Boles announcement Wednesday evening, "the details of the trip have evolved since this time yesterday."
We asked Williamson, who is the Director of Public Affairs for the City, about plans previously announced on Monday that four of the five members of the Commission, including the mayor, were leaving on August 24th and taking the City Manager, City Comptroller and Director of the Department of Heritage Tourism on a trip to Aviles, Spain.
The thirteen day excursion, which includes additional stops in Malaga, Cadiz and Madrid, has raised hostile responses from residents questioning the need for such a large delegation to travel overseas ostensibly to discuss city business — out of the country and out of the sunshine.
Mayor Boles was quoted in a local news report as saying, "There have been cultural and ceremonial exchanges (with Spain) for 15 or more years. We have a lot of business to transact and had planned this time to blend them into something that would produce tangible results."
Williamson said that City Manager John Regan, who is scheduled to make the trip, is in meetings in Tallahassee all day today. Regan has been the one in most frequent communication with all members of the Commission, according to Williamson.
"I really can't provide much more information today, much less something in the form of an official statement," Williams said, indicating that Regan will be back in the office tomorrow.
Mayor Boles, who is running for re-election in November, announced late Wednesday that he's decided to withdraw from participation in the upcoming 13-day business and informational trip to four Spanish cities. Nancy Sikes-Kline, who faces two opponents in her bid for re-election, announced Monday that she declined an offer to go with the other commissioners, telling Historic City News that the city would be "well represented without her attendance."
Donald Crichlow, who is not seeking re-election in November, and the other two commissioners whose terms will not conclude for two more years, are unaffected by the mayor's announcement, according to today's published reports. Boles is quoted as saying, "I'm encouraging everyone else to stay on the trip."
Facing harsh criticism and allegations that such actions violate the Florida Sunshine Laws, Boles remarked, "If I could, I would have a group going to Aviles every month."
Share your thoughts with our readers >>