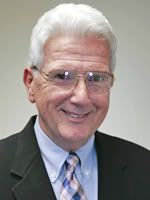 Not much controversy that the area designated Historic Preservation District 3, north of Hypolita Street, should remain Spanish colonial; however, there are changes in store for Historic Preservation District 1, south of the Plaza, and Historic Preservation District 2, between Hypolita and Cathedral Place.
City of St. Augustine attorney Ron Brown is suggesting that the commission take a different approach to navigating the legal steps necessary to modify the original Historic Preservation District guidelines.
Brown, and Planning and Building Director Mark Knight, have recommended making changes to the Historic Preservation District guidelines by ordinance rather than by resolution; which doesn't require a public hearing.
Brown also advocates updating the city's comprehensive plan which includes the original 30-year-old architectural guidelines.
The Comprehensive Plan, which underlies the city codes, calls for Spanish colonial style throughout these districts, but, Brown said an earlier study identified more than a dozen different styles in the Historic Preservation District 1 zone.
Commissioners last night agreed to allow alternate building styles in Historic Preservation District 1, south of the Plaza, however, the commission took no action on Historic Preservation District 2; which remains open for debate.
Brown calls the area between Hypolita and Cathedral Place the "battleground".
Last year Commissioner Don Crichlow, who is a practicing architect, recused himself to represent an investor who had optioned the property in the first block of St. George Street, south of Cathedral Place. Crichlow's plans called for a reprise of the 20th century Bishop's Building; a large commercial structure, in the Bank of America parking lot.
After hearing 1 1/2 hours of public comments, the remaining members of the City Commission voted against the proposed design. The site has since been sold to the Catholic Church who says they intend to continue its use as a parking lot.
Crichlow has continued to pursue support to allow new construction that reflects other documented eras in our city's history. "The whole mosaic of our history," should be portrayed in the city's architecture, Crichlow said, and we should not be, "building a theme park."
Crichlow now says that he will work with city staff to better define building designs in preparation to amend the Comprehensive Plan.
Photo credit: © 2010 Historic City News staff photograph
Share your thoughts with our readers >>