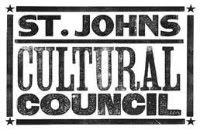 The St. Johns Cultural Council announced to the Historic City News local news desk that they will participate in a collaborative event, Muses Revealed, which honors the originality, beauty, imagination and multiple dimensions of women's lives.
The event is a collaboration of the St. Johns Cultural Council, The National League of American Pen Women – St. Augustine Branch, The Tale Tellers of St. Augustine, Jane's Stories Press Foundation, The Limelight Theatre, and The Cyprian Center for the Expressive Arts.
Festival of the Muses is part of the celebration of Women's History Month.
Rules for Entry:
The artwork will personify the title Muses Revealed, and will include all forms of expression in the visual arts including but not limited to mixed media, 2 and 3 dimensional pieces, and photography.
All work must be professionally framed with a wire and ready to be hung. The show will be juried and works not related to the theme will not be accepted. One piece of artwork per person will be accepted. An entrance fee of $5 will be collected after the artwork has been juried. Checks may be made out to the St. Johns Cultural Council.
Artist is to provide a display card or title label with the artist's name, medium, and name of work. Prices on individual works are suggested but not required. This will be the label used during the show to identify your artwork.
The artwork of "Muses Revealed" must reflect on the artist's personal and unique nature of the creative process, for which there is no set formula or pattern, but only the artist's perception and desire. The work may represent not only the artists' personal sense of beauty and imagination, but also their culture and their view of life and the world. The work will serve as a reminder of the strong and influential role women have had throughout history and the role they can play in the future
Artwork will be accepted on Saturday, February 27 from 10:00 until 11:00 a.m. at The Cyprian Center. The artwork will be on view each Sunday in March from 3:00 until 5:00 p.m.
Artists are strongly encouraged to attend the opening reception on Sunday, March 7th from 2:30 p.m. until 3:00 p.m.
The artist must pick up their artwork on Sunday, March 28th between 5:00 p.m. and 6:00 p.m.
For more information call 471-9980
Share your thoughts with our readers >>