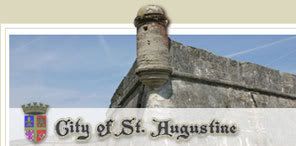 During a Special Meeting called yesterday morning, city commissioners authorized City Manager Bill Harris to proceed with efforts to purchase the car wash site at Ponce de Leon Boulevard and King Street.
The property is in foreclosure with mortgages totaling $233,000 and it is scheduled to be auctioned Thursday on the courthouse steps.
The vote was split 3-2; with Vice Mayor Errol Jones and Commissioner Nancy Sikes-Kline opposed.
Sikes-Kline argued that this is not the time to make the purchase, while Jones noted its former use as a gas station could bring costly environmental remediation.
Mayor Joe Boles reflected the majority opinion: "In these times, when opportunities come along, we have to think of the future."
Commissioners appeared to agree the property should be landscaped to beautify what Boles called "the most important entrance to our city."
Share your thoughts with our readers >>