Assistant City Manager Timothy A. Burchfield updated local Historic City News reporters this morning with the figures that constitute the proposed bond issue discussed before the City of St. Augustine Commission in their regular meeting last night.
St. Augustine's bond underwriter told commissioners last night that the city's "remarkable" stability and low debt make it ideal to seek $22.5 million in bonds for infrastructure, quality of life, and economic development projects.
His comments came as commissioners approved preliminary bond marketing paperwork for final action at its December 13 meeting.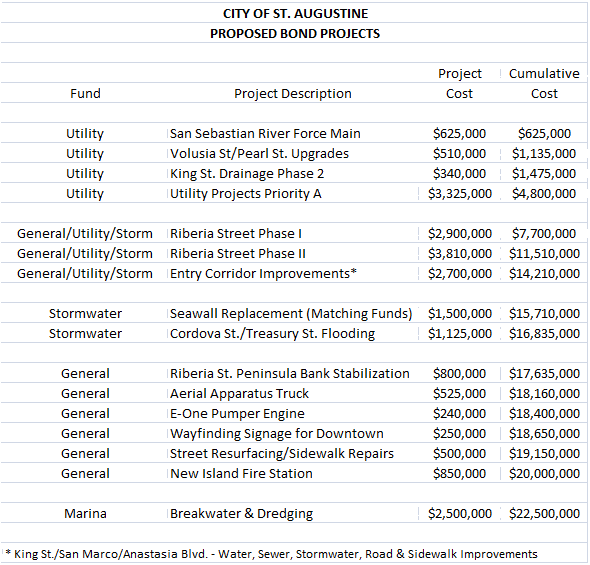 Mitch Owens, bond underwriter for the city for 25 years, said, "It's remarkable for a city your size to have such stability in these difficult times and, frankly, so little debt compared to other cities.
"You could issue $60 million and still be within bonding parameters," Owens said, but Assistant City Manager Tim Burchfield noted a long needs list was pared down to absolute essentials "without raising taxes or fees." Repayment will come from existing revenue streams.
The city currently carries a $52 million bond debt "which in ten years will be half gone," Burchfield noted, compared to other cities' lengthier debt periods.
Photo credits: © 2010 Historic City News staff photographer
Share your thoughts with our readers >>