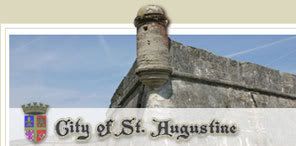 Public Information Coordinator Cathy DuPont forwarded a notice to the local news desk at Historic City News announcing a special city meeting this Monday morning.
The City of St. Augustine will convene a Special Meeting of the City Commission on Monday, February 1, 2010 at 8:00 A.M. in the Alcazar Room at City Hall.
The only matter on the agenda is a discussion concerning the purchase of entrance corridor property located at King Street and U. S. 1 South.
Share your thoughts with our readers >>