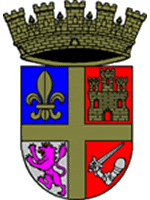 Historic City News has learned that today, St. Augustine Planning and Zoning Board opens a long awaited dialog with residents of Lincolnville interested in establishment of a National Historic District designation for their community.
"The discussion item came from the City Manager's Office," City Planner David Birchim says. "We will be discussing the Willie Galimore Center, right of way improvements – sidewalks, Riberia Street, and other infrastructure, the Echo House status, and the overall condition of private property housing stock and vacant lands."
St. Augustine Planning and Zoning Board members, who met at 2:00 p.m. in the Alcazar Room at City Hall, "provided feedback to begin a community dialog with the goal of improving the neighborhood," Birchim says.
There are at least two university studies of Lincolnville; one from architectural and planning students at the University of Florida and another from Notre Dame. The studies are likely to figure into future community dialog, according to a statement that appeared in today's St. Augustine Report.
Share your thoughts with our readers >>