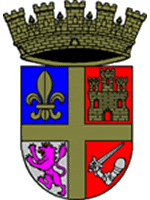 The City of St. Augustine reported to Historic City News that, in addition to their regularly scheduled public meeting on Monday, August 9, 2010, the City Commission will hold a private, non-public meeting — referred to as a "shade meeting".
A "shade meeting" is a special exception to Florida's "Government in the Sunshine" laws that gives elected officials an opportunity to exchange information with their attorneys on pending litigation.
Shade meetings are not open to the public; however, the agenda items being discussed are public information.
Next week's shade meeting will be held at 3:00 p.m. in the De Aviles Conference Room.
The only item on the Monday afternoon agenda is a discussion relevant to union negotiations and collective bargaining agreements.
Share your thoughts with our readers >>