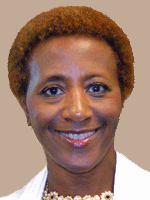 St. Johns County announced to Historic City News that Vennerria Lucas Thomas has been hired as the new Director of the Health and Human Services Department.
Thomas has more than 20 years experience working in the public sector in a variety of positions, including 13 years as the director of the City of Seattle, Washington's human services agency.
During her work in Seattle, Thomas oversaw 67 fund sources and nearly 100 programs, including Headstart, child care, domestic violence, energy assistance, emergency shelter and assistance, food banks, affordable housing, mental health and case management programs. Her department also managed more than 1,100 contracts with nonprofits, business collaborators and other government agencies.
Thomas's formal education includes a Masters in Business Administration from Willamette University and a Bachelor degree in Journalism from Northwestern University, as well as several leadership programs. Thomas will be relocating to St. Johns County from the Orlando area, where she currently resides.
County Administrator Michael Wanchick is very pleased to add Thomas to the County's professional staff. "St. Johns County is fortunate to recruit someone of this caliber," he said. "Thomas brings an excellent skill set and experience in both social services and business management to St. Johns County. Choosing a director is one of the most important decisions we make, and I am confident she will provide excellent integrated services to the members of our community who need it most."
County Administration worked on the recruiting process the past several months with Colin Baenziger and Associates, the same firm that was used to successfully recruit the County Administrator and the Library System Director.
More than 60 applications were submitted for the position, with four semi-finalists selected. The semi-finalists were interviewed by a panel of community leaders representing the Court System, Health and Human Services Advisory Board, Flagler Hospital, the Florida Department of Children and Families, the Council on Aging and County Administration.
Over the past several months under the guidance of Acting Director Stacey Stanish, the Health and Human Services Department has made great strides. Specific achievements have included improved communication with the community and the continued integration of services with other organizations providing social, mental health and child welfare services in St. Johns County.
The County Administrator's recommendation to hire Thomas was formally endorsed by the Board of County Commissioners yesterday. She will spend the next several weeks meeting the community and becoming more acclimated to St. Johns County and its needs.
Share your thoughts with our readers >>