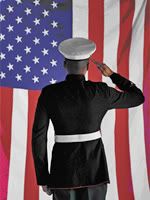 St. Johns County Communication Manager, Karen Pan, told local Historic City News reporters that all St. Johns County offices and St. Johns County Public Libraries will be closed on Thursday, November 11, 2010, in observance of Veteran's Day.
Seven months before the Treaty of Versailles was signed, fighting ceased between the Allied nations and Germany during World War I when an armistice went into effect — on the eleventh hour of the eleventh day of the eleventh month.
The original concept for the celebration of Armistice Day was for an observance with parades and public meetings and a brief suspension of business beginning at 11:00 a.m.
Armistice Day became Veteran's Day in 1954 and is intended to honor and thank all who served in the United States Armed Forces.
"Normal hours at all locations will resume on Friday, November 12th," Pan said. "All garbage, yard debris and recycling in St. Johns County will be collected on its normal weekly schedule."
Share your thoughts with our readers >>