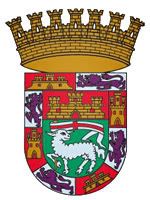 The St. Johns County administrative offices informed local Historic City News reporters that all departments of the Board of County Commissioners will be closed on Friday, July 2nd as an unpaid staff furlough day.
St. Johns County Fire Rescue and Sheriff's Office personnel are exempt from the furloughs due to the crucial public safety service they provide.
Additionally, employees of other Constitutional Officers are exempt from the furloughs; such as the Clerk of the Court, Tax Collector, Property Appraiser and Supervisor of Elections.
This is the fourth of five unpaid staff furlough days in 2010 that will save approximately one million dollars, part of the $47 million reduction in the County's 2010 budget.
All County offices and libraries are also closed on Monday, July 5th, in observance of Independence Day.
Due to their unique hours, libraries will observe the staff unpaid furlough day on Saturday, July 3rd. Accordingly, libraries will be open on Friday, but closed on Saturday. Please note library book-drops will be locked at 6:00 pm Friday, July 2nd and reopen at 9:00 am Tuesday, July 6th. Materials will not be due on the closed days.
The final unpaid staff furlough day for most departments is September 3rd, with the library's furlough day being September 4th.
Share your thoughts with our readers >>