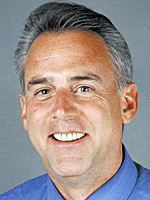 Cultural Council President Matt Jeffs told local Historic City News reporters that the non-profit organization is still holding their 2010 Membership Drive to help accomplish a mission of promoting St. Johns County as a premiere arts destination.
Meet fellow Cultural Council members and join discussions on Facebook at http://www.facebook.com/stjohnsculturalcouncil
"We hope you will support the health and well being of the Arts in St. Johns County by renewing your membership or joining the Saint Johns Cultural Council today," Jeffs said. "Memberships are due in January of each year."
During the past year, membership funds have enabled us to:
*Support our county's artists and arts organizations
*Advocate for the Arts on local and state levels
*Advocate for Arts Education in our public schools
*Fund grant programs for under-served communities
*Develop Art in Public Places
*Provide better art experiences and improved access for residents and visitors
*Support the re-organization of the Tourist Development Council's Category II funds for Cultural Development
*Manage the Cultural Arts Center at St. Augustine Beach
*Develop new partnerships with St. Johns County businesses, Visitors and Convention Bureau and the tourism industry
Established in July of 2000, the purpose of the St. Johns Cultural Council to see to it that the lives of both residents and visitors are enriched through arts and culture.
It's easy to join or renew online by visiting: www.stjohnsculture.com/getInvolved
Membership fees:
$35 individual
$100 organization or business
$50 venues
St. Johns Cultural Council
P.O. Box 840145
St. Augustine, FL 32080
471-9980
Federal Tax # 59 3581209
Share your thoughts with our readers >>