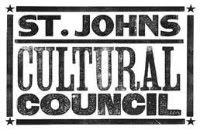 St. Johns County Cultural Council, the county's designated local arts agency, periodically reports upcoming cultural events to local Historic City News reporters for the benefit of our readers.
Southern Exposure: Works by Russ Wilson & Jerry Hallan
50 Executive Way, Ponte Vedra Beach Phone: (904) 280-0614
http://www.ccpvb.org
Event Pricing: Free
The Cultural Center at Ponte Vedra Beach will showcase the works of regional painter Russ Wilson, and sculptural artist Jerry Hallan. Wilson's realistic interpretations of life and places in the South draw the viewer into his paintings. Hallan's large scale sculptural pieces are a fun representation of wildlife in Florida. Exhibit dates: June 18 – July 30, 2010.Opening reception: Friday, June 18 at 6:30p.m.
Friday, June 18, 2010
to
Friday, July 30, 2010
6p.m. Opening reception
THE ROCKY HORROR SHOW at the Limelight Theatre
11 Old Mission Ave., St. Augustine Phone: (904) 825-1164
http://www.Limelight-Theatre.org
Event Pricing: $25 for adults,senior/military discounts
Richard O'Brien's cult rock and roll horror-comedy musical, THE ROCKY HORROR SHOW back by popular demand portrays the journey of innocent young couple Brad and Janet and their corruption at the hands of mad Transylvanian scientist Dr. Frankenfurter. Audience participation is encouraged! Please, no props from home–participation prop packages will be available before the show
Tuesday, June 22, 2010
to
Saturday, July 10, 2010
Tuesdays, Thursdays, Fridays and Saturdays at 7:30pm July 3: 11p.m.
Travel Explorations: Self and Other Discoveries in Faraway Lands Art Show at the Center for Spiritual Living
1795 Old Moultrie Rd., St. Augustine Phone: (904) 825-3600
http://www.CSLstaugustine.orgEvent
Pricing: FREE
You are invited to join two of St Augustine's photographers, Kathe O'Donnelly and Joan North on their individual traveling adventures in China, Cuba and Thailand through photographs and brief reflections on their inner and outer discoveries. For more information go to www.CSLstaugustine.org or call (904) 825.3600.
Friday, June 25, 2010
to
Thursday, September 30, 2010
Tuesday – Friday 9:00 am to 5:00 pm
Bush Doctors at SJC Pier Park
350 A1A Beach Boulevard, St. Augustine Beach Phone: 904-347-8007
http://www.thecivicassociation.com
Event Pricing: Free
Bush Doctors play reggae and rock and roll.Dinner is available at 6p.m. from FA Cafe.
Wednesday, July 07, 2010
7p.m.
The Restless Kind
Downtown Plaza, St. Augustine Phone: 904-825-1004
http://www.plazaconcerts.com
Event Pricing: Free
The Restless Kind plays a variety of country music. Bring blankets or a chair to sit on.
Thursday, July 08, 2010
7p.m.
Main Library Book Sale
1960 Ponce de Leon Blvd, St Augustine Phone: 460-0408
Event Pricing: Free to public
Friends of the Library Book Sale. Prives range from 25 cents to $1 per book or recording. 50% discount on last day of sale (from 10:00am – 2:00pm). 50% discount to all county employees and county educators with proof of employment.
Friday, July 09, 2010
to
Monday, July 12, 2010
10:00am – 5:00pm
The Sea Inside (Mar Adentro-2004) at Unitarian Fellowship
State Road A1A at Florida Avenue, St. Augustine
Javier Bardem gives a remarkable, unforgettable performance in Alejandro Amenabar's gripping drama about a trues story of dying with dignity….Winner of the Grand Jury Prize at the 2004 Venice Film Festival, The Sea Inside is a special film with marvelous acting, a strong soundtrack, a moving story, and an enchanting visual style…..
Friday, July 09, 2010
7p.m.
Hitchcock Film "Rear Window"
124 Seagrove Main Street, St. Augustine Beach Phone: 209-3730
http://www.sjcpls.org/content/hitchcock-film-rear-window
Event Pricing: FREE
Hitchcock had one of his greatest successes in collaboration with Jimmy Stewart in this 1954 film classic. Featuring an amazing soundstage set and a great cast including Grace Kelly and Thelma Ritter, "Rear Window" looks especially good on our 14 foot screen. Refreshments provided by the Friends of the Library.
Saturday, July 10, 2010
2:00 P.M.
Book Circle at the Center for Spiritual Living
1795 Old Moultrie Rd., St. Augustine Phone: (904) 825-3600
http://www.CSLstaugustine.org
Event Pricing: FREE
The Book Circle will read and discuss the New York Times bestseller Women, Food & God by author Geenen Roth. The group will meet Tuesday evenings for 4-weeks. Please read the first few chapters before the first meeting. For more information go to www.CSLstaugustine.org or call (904) 825.3600.
Tuesday, July 13, 2010
to
Tuesday, August 03, 2010
6:30 pm – 8:00 pm
Triple Rock Blues at SJC Pier Park Pavilion
350 A1A Beach Boulevard, St. Augustine Beach Phone: 904 347 8007
http://www.thecivicassociation.com
Event Pricing: Free
Dinner available from Sea Oats Cafe at 6p.m.Triple Rock Blues Band plays the blues starting at 7p.m. Bring a chair or blanket to sit upon.
Wednesday, July 14, 2010
7p.m
For information on the local music scene visit: http://oldcity.com/musicnews
For additional details on the cultural events reported to Historic City News by St. Johns Cultural Council, visit their website at www.stjohnsculturalcouncil.org
Share your thoughts with our readers >>