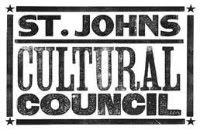 St. Johns County Cultural Council, the county's designated local arts agency, periodically announces upcoming cultural events to local Historic City News reporters for the benefit of our readers.
The Crucible at the Limelight Theatre
Last Week!
Limelight Theatre, 11 Old Mission Ave., St. Augustine Phone: 904-825-1164

Event Pricing: $25 for adults,senior/military discounts
Arthur Miller's, chilling dramatic look at the Salem Witch trials.
Through Sunday, October 17, 2010
The Lost Art Colony of St. Augustine at St. Augustine Art Association
22 Marine St.., St. Augustine Phone:
904-824-2310
http://staaa.org
Event Pricing: free
Special Exhibition
Friday, October 01, 2010 to Thursday, October 28, 2010
9th Annual Tactile Art Show at St. Aug. Art Association
22 Marine St., St. Augustine
Phone: 904-824-2310
http://staaa.org
Event Pricing: free
TOUCHABLE ARTWORK: sculpture, textured wall art, textiles, mixed media, interactive art appealing to the senses especially the blind. NO sharp edges or dangerous materials.
Through Tuesday, November 30, 2010
Evenings at Whitney
9505 Ocean Shore Blvd., St. Augustine
Phone: 904-461-4000
Event Pricing: Free and open to the public
"How enhanced reef habitat might improve some fisheries populations" William J. Lindberg Ph.D., will explore artifical reefs and their effects on grouper and other reef species.
Thursday, October 14, 2010
7:00 p.m.
The Hidden Lightner: Tour the Fourth Floor
Lightner Museum
75 King Street, St. Augustine
Phone: 904-377-9904
http://www.jslofstaugustine.org
Event Pricing: $30
What's hidden on the fourth floor of the Lightner Museum? This fundraiser by the Junior Service League will let you get a look at rarely scene treasures of yesteryear and catch sight of the progress of the League's restoration project. Light hors d'oeuvres and wine will be available.
Thursday, October 14, 2010
6-9p.m.
Picturing Hastings at Hastings Library
6195 South Main Street, Hastings
Phone: 904-209-6042
http://www.sjcpls.org/content/branches
Event Pricing: Free
The Hastings Drop In Center, a socialization center for those with a mental health diagnosis, proudly presents "Picturing Hastings", an exhibition of photographs taken by its members. The project, funded by the St. Johns County Cultural Council and the State of the Arts License Plate Program, is the culmination of a photography class taught by James Quine, a St. Augustine based fine arts photographer. The show has samples of each student's work and provides glimpses of life in southwest St. Johns County.
Thursday, October 14, 2010
6p.m. to 8p.m.
Celebrate! An Evening of Moonlight & Music
TPC Sawgrass Clubhouse, Ponte Vedra
Phone: 904-543-7400
http://www.celebratearts.com
Event Pricing: Starting at $100
THE PLAYERS "Benefit for the Arts" will feature dinner and an outdoor concert, "The Marvelous Sounds of Motown," with musical guests, Spectrum. Proceeds from this events will benefit arts education programs for the Cultural Center at Ponte Vedra and the Jacksonville Symphony Orchestra.
Friday, October 15, 2010
Events start at 5:30p.m.
The Flaming Lips at the Amphitheatre
1340C A1A South, St. Augustine
Phone: 904-209-0367
http://www.staugamphitheatre.com
Event Pricing: $38.50, $34.50 & $29.50
Due to illness, the Flaming Lips will be rescheduling their May 14th performance to Friday October 15th. All tickets purchased to the May 14th show will be honored at the October 15th show. Refunds if necessary will be available at point of purchase. For more information, please call the Amphitheatre box office at 904.209.0366.
Friday, October 15, 2010
7:30p.m.
Cracker Day at the Fairgrounds
5840 SR 207, Elkton
Phone: 904-471-1965
Event Pricing: $10 adults,$4 children under 12
Celebrate Florida's Country Cracker Heritage when bluegrass banjos and fiddles combine with horsemanship demonstrations and mouth-watering barbecue. Enjoy a full day of horseback games, horseback racing, barrel racing, livestock shows, cracker whipping demonstrations, and exhibits of Florida Cracker equipment. Events take place from 8 a.m. to 7 p.m. (Barbecue is served from 11:30 a.m. to 2 p.m. Price includes parking and barbecue dinner)
Saturday, October 16, 2010
8a.m. to 7p.m.
HENRY ASENCIO AT Galeria del Mar
Galeria Del Mar
9 King Street, St. Augustine
Phone: 904-829-2120
www.cutterandcutter.com/asencio
Event Pricing: Free
Fri., October 15th: 7:00 – 7:30 Enjoy Sangria as we unveil Henry's latest originals. 7:30 – 10:00 Wine tasting with fine cheeses, fresh fruits & light hors d'oeuvres. Sat., October 16th 1 – 4pm Signings, dedications and a glimpse into Henry's artistic process as he creates an original work of art.
Friday, October 15, 2010 to Saturday, October 16, 2010
S-Th: 10:30a.m.-6:30p.m. F-S: 10:30a.m.-9p.m.
Art of Doing Business at Cultural Center at PVB
50 Executive Way, Ponte Vedra Beach
Phone: 904-280-0614 Ext. 204
http://www.ccpvb.org
Event Pricing: Members free, non-members: $15
Brittni Wood Mehlhoff, artist and owner of paperstitch.com, an internationally curated exhibition site for artists and other makers, is sharing the ins and outs of selling your work online. RSVP by October 8.
Saturday, October 16, 2010
11a.m. to 12p.m.
Write it Short / Write it Tight
Main Library
1960 N. Ponce de Leon Blvd, Saint Augustine
Phone: 907-827-6940
http://www.sjcpls.org/content/main-library
Event Pricing: FREE
Join local author, Nancy Quatrano, for an interactive program geared to empower all writers, regardless of genre, to understand and employ the techniques of writing tight. Many novelists agree, they write much better novels because they learned to master the craft of writing short, first. Bring along pen and paper and learn how to craft a story in minutes! The talk is sponsored by the Ancient City Chapter of the Florida Writer's Association and the Friends of the Main Library, St. Johns County. This program is free and open to the public.
Saturday, October 16, 2010
10:15 AM
St. Johns County Agriculture Fair
St. Johns County Fairgrounds
5840 SR 207, Elkton
Phone: 904-471-1965
http://www.stjohnsfair.com
Event Pricing: $5
St. Johns County once again celebrates it's rich agricultural heritage when the 7th Annual St. Johns County Agricultural Fair returns to the fairgrounds October 19-24. Our kids have worked very hard on their 4-H Projects this year and everyone's invited to come support their efforts & join in on the fun & festivities!
Tuesday, October 19 to Sunday, October 24, 2010
9-5p.m.
EMMA's Music Masters Series in the Flagler Room
Flagler Room, 74 King Street, St. Augustine
Phone: 904-797-2800

Event Pricing: $6 and students free
Pianist Dr. Erin Bennett, Assistant Professor of Piano and Pedagogy at the University of North Florida will speak on Frederic Chopin. She will also demonstrate Chopin's version of Sonata form by playing his Piano Sonata in B minor, Opus 58.
Tuesday, October 19, 2010
7p.m.
Morning Brew Opens at the SJC Administration Bldg.
St. Johns County Administration Building
500 San Sebastian View, St. Augustine
Phone: 904-471-9980
http://www.stjohnsculture.com
Event Pricing: Free
Morning Brew is a mixed media show of artwork by Flagler College Alumni. An opening reception will be held at 8:30a.m. The Rotunda Gallery will be filled with live music and the smell of morning brew. Artists include: Katie Day, Dustin Miller, Carolyn Denman, Tara Ferreira, Seth Ferreira, jayson Earl, Zach Thomas, Scott Smith, Cheryl Joy Miner, Tom Kiernan, Christine Applewhite and Kristina Cancelmi.
Tuesday, October 19, 2010
8:30a.m
For information on the local music scene visit: http://oldcity.com/musicnews.
For additional details on the cultural events reported to Historic City News by St. Johns Cultural Council, visit their website.
Share your thoughts with our readers >>