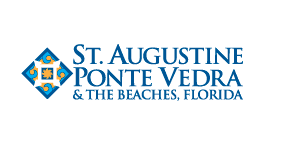 St. Augustine Visitors and Convention Bureau Communications Director Jay Humphreys reported some great entertainment activities for Historic City News readers this weekend.
Friday and Saturday: April 16-17
WILD DREAMS – DISCOVERING HENRY FLAGLER
See Henry Flagler brought to life in this critically-acclaimed performance by Paul Jellinek. In Wild Dreams, Henry Flagler tells the story of his development of St. Augustine as a world class resort destination, his work with John D. Rockefeller, the expansion of his empire to the Keys – even the story of his three marriages. Performances are Friday and Saturday nights at 7 p.m. at the San Marco Theater across from Ripley's Believe It or Not Museum in St. Augustine. Tickets are $12 for adults and $6 children. For more information, call 904.429.0280.
ANDRE DESJARDINS EXHIBITION OPENING
Artist Andre Desjardins will premier his latest works and discuss his Visual Emotionism style (simultaneously humanist and expressionist) each evening at Brilliance in Color, 25 King Street in St. Augustine. Painting and sculpting demonstrations and catalog signings will be included. For more information, call 904.810.0460.
Friday, Saturday and Sunday: April 16-18
FIRST COAST OPERA – OPERA NOIR
Enjoy an evening at the Opera as First Coast Opera presents Opera Noir, a showcase of villains, scallywags and divas form popular operas. The program takes place at 7:30 p.m. on Friday and at 2 p.m. on Saturday and Sunday at the Limelight Theatre, 11 Old Mission Avenue in St. Augustine. Tickets are $17 in advance and $20 at the door. For tickets and information, call 904.417.5555 or visit www.firstcoastopera.com
Saturday and Sunday: April 17-18
EPIC CELEBRATION OF SPRING – FLOWER & GARDEN EXPO
Celebrate the arrival of spring in the Nation's Oldest City with two days of flowers, friends and fun. Growers, educational seminars, nurseries and artisans from around the state offer gardeners everything they need to make spring bloom at this popular Flower and Garden Expo. The St. Augustine Piece Makers Guild will host the "Nature's Potpourri of Quilts" and the St. Augustine Garden Club's Flower and Horticulture Show "Shop 'till You Drop" will be on display. Admission is $ 5 (which is good for both days) and children under 11 are admitted free. All takes place at the St. Johns County Agricultural Center Saturday 9 a.m. to 5 p.m. and Sunday 10 a.m. to 4 p.m. For more information, call 904.829.3295 or visit www.epiccommunityservices.org .
KAYAKING AND DOLPHINS AT MARINELAND
Marineland, the University of Florida's Whitney Lab and Ripple Effect Ecotours have partnered to offer ecological kayak tours of the estuary. Led by a professional guide, the kayak tours include panoramic views of Pellicer Creek, Princess Place Preserve, Faver-Dykes State Park, and the "real" Florida wilderness. Tours begin at 1:30 p.m. on Saturday and 2:30 p.m. on Sunday. No experience necessary – a paddling clinic begins each tour. The tours are suitable for ages 6 and above. The cost is $50 per person and includes admission to Marineland. For reservations, call 904.347.1565 or go to www.RippleEffectEcotours.com .
EARTH DAY CELEBRATION
Help support environmental citizenship by participating in this annual event that works toward a healthy planet. From 10 a.m. to 4 p.m. there will be live entrainment, arts and crafts, living history demonstrations, environmental and cultural booths, nature programs, live animals, a large children's environmental activity center, and a visit from Smokey Bear. A variety of food and drink will also be available. The Earth Day Celebration takes place at Washington Oaks State Gardens, located at 6400 North Ocean Shore Blvd (A1A South) in Palm Coast. Admission to the event will be $10 per vehicle. For more information, call 386.446.6780, 386.446.6783, or e-mail Washington.Oaks.Gardens@dep.state.fl.us
Saturday: April 17
SEA TURTLE FESTIVAL
Keepers of the Coast present their annual festival welcoming the return of the sea turtles. Exhibits, games, shopping from eco-friendly vendors, food from the Purple Olive and live musical performances will be featured from 10 a.m. to 3 p.m. at the St. Johns County Pier and Pavilion, 350 A1A Beach Boulevard, St. Augustine Beach. (Plus, a beach cleanup sponsored by the Bailey Group will begin at 9 a.m. – prizes go to the folks who collect the most cigarette butts!) For more information, call 904.814.2172.
WORLD GOLF HALL OF FAME PUTTING CHAMPIONSHIP
Put your putt to the challenge when the World Golf Hall of Fame at World Golf Village hosts its sixth-annual Putting Championship on the Hall of Fame's 18-hole, natural-grass putting course. Open to all amateur golfers in northeast Florida, the championship will continue for three weekends with the top 16 finalists competing on May 1 for the title of "World Golf Hall of Fame Putting Champion" and the opportunity to win more than $10,000 in prizes. Participants should register in advance. Day-of registrants will be subject to availability. For additional information and registration forms, call 904.940.4118 or visit www.wgv.com .
Sunday: April 18
BEACHES UNPLUGGED CONCERTS AT PONTE VEDRA BEACH
Enjoy local musicians performing a variety of music live on stage at this program that is a part of theseries of free community concerts in Ponte Vedra. The concert takes place from 6 to 8 p.m. at the Cultural Center at Ponte Vedra Beach, located at 50 Executive Way. For more information, call 904.280.0614 or visit www.ccpvb.org.
CHALK WALK
St. Johns County teachers will be honored by the Matanzas Chapter of Phi Delta Kappa from 8 a.m. to 1 p.m. at the St. Johns County Pier and Pavilion, 350 A1A Beach Boulevard, St. Augustine Beach. 904.599.1004
Share your thoughts with our readers >>