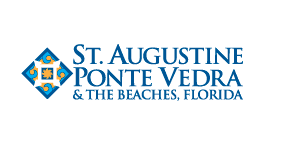 St. Augustine Visitors and Convention Bureau Communications Director Jay Humphreys reminded Historic City News readers that just because the nation's oldest city is approaching her 450th birthday, doesn't mean there isn't a lot of new summertime adventures and fun awaiting our visitors.
Located on the Sunshine State's northeastern coast, the area features more than 40 miles of pristine Atlantic beaches – all of them nearly 1,000 miles from the oil spill in the Gulf of Mexico. Plus, visitors can enjoy some of the nation's most luxurious seaside resorts and world-renowned golf courses in nearby Ponte Vedra, experience the sunlit Old World charm of St. Augustine, dine at some of the Florida's finest restaurants and indulge themselves in unique shopping experiences.
Friday: June 18
SOUTHERN EXPOSURE EXHIBIT
Te opening reception for Southern Exposure: Works by Russ Wilson and Jerry Hallan will take place from 6:30 – 8p.m. at the Cultural Center at Ponte Vedra Beach. Wilson's paintings feature people and places of the South and Hallan's large scale sculptural pieces represent Florida wildlife. Admission is free and the exhibit will be on display through July 30. The Cultural Center is located at 50 Executive Way. For more information, call 904.280.0614 or go to www.ccpvb.org .
Friday and Saturday: June 18 & 19
WILD DREAMS – DISCOVERING HENRY FLAGLER
See Henry Flagler brought to life in this critically-acclaimed performance by Paul Jellinek. In Wild Dreams, Henry Flagler tells the story of his development of St. Augustine as a world class resort destination, his work with John D. Rockefeller, the expansion of his empire to the Keys – even the story of his three marriages. Performances are Friday and Saturday nights at 7 p.m. at the San Marco Theater across from Ripley's Believe It or Not Museum in St. Augustine. Tickets are $12 for adults and $6 children. For more information, call 904.429.0280.
Friday, Saturday and Sunday: June 18-20
LIMELIGHT THEATRE: DEATH OF A SALESMAN
Enjoy the classic Arthur Miller's drama about Willy Loman, a salesman who is past his prime and sinking fast. The show takes place through June 20, at Limelight Theatre, located at 11 Old Mission Road in St. Augustine. Show times are Tuesday through Saturday at 7:30 p.m. and Sunday 2 p.m. matinees only. Tickets are $25 for adults, $22 for seniors and $20 for students and military. For more information, call 904.825.1164 or visit www.limelight-theatre.org.
Saturday and Sunday: June 19-20
JUNETEENTH PARADE AND CELEBRATION
Head over to West St. Augustine to the Collier Blocker Park for an exciting parade and weekend celebration that includes food, contests, giveaways and live entertainment featuring local youth talent. Collier Blocker Park is located at the corner of W. King Street & Holmes Blvd. in St. Augustine. The parade begins at 10 a.m. and the celebration lasts all afternoon. The celebration continues from 1-5 p.m. on Sunday. For more information, call 904.827.6933.
Saturday: June 19
'VETTES AT THE VILLAGE
More than 100 classic, late model and custom Corvettes will be on display from 10 a.m. to 3 p.m. at the World Golf Villages Walk of Champions. Sponsored by the North Florida Corvette Association, Jacksonville Corvette Club and Corvette Club of Mandarin, Corvette owners can register their car and include it in the show for $30 – all proceeds go to the Jacksonville's Wolfson Children's Hospital. World Golf Village is located in St. Augustine at I-95 Exit 323. For more information, go to www.WorldGolfHallofFame.org .
ST. AUGUSTINE BLACK HISTORY TOUR
Join this two-hour tour that highlights over 400 years of African American history in the nation's oldest city. Tour guide Howard (Xhabbo) Lewis, will provide a narrative about Pedro Menendez, Ft. Mose, the Plaza Market, Dr. Alexander Darnes, the Emancipation Proclamation, Lincolnville (formerly called "Africa"), the Civil Rights Era and more of the African-American history which is an integral part of the rich legacy of St. Augustine. The tour departs from Ripley's Believe It or Not! Museum, 19 San Marco Avenue at 10 a.m. Tickets are $20 for adults, $15 for Romanza members and $10 for children 12 and younger. To reserve your ticket, call 904.501.6878, or visit www.RomanzaFl.org
First Food: St. Augustine and the Birth of American Cuisine.
EL FESTIN DE SAN JUAN
Los Companeros de la Cocina (The Companions of the Kitchen), a group of re-enactors and historians will present exhibits and programs about authentic and historically-accurate 16th century Florida cuisine and culinary customs. Presentations will include Native American, Spanish colonial, French and Hispano-African foods. The event takes place from 10 a.m. to 4 p.m. at the Colonial Spanish Quarter's De Mesa Yard, located at 29 St. George Street in St. Augustine's historic district. For more information, call 407.345.3127 visit www.FloridaLivingHistory.org , or email info@loscompanerosdelacocina.org
Sunday: June 20
FATHER'S DAY AND COMMUNITY DAY AT WORLD GOLF HALL OF FAME
Everyone can enjoy complimentary admission to the World Golf Hall of Fame for Community Day and fathers also get free admission to the Hall's 18-hole, natural-grass putting course and half-off regular admission to a special engagement film at the IMAX Theater. The first 500 dads will also receive a goody bag with valuable gift certificates. Additionally, the rest of the family can enjoy a special engagement film at a matinee price of $9/person for the entire day. Contests will be conducted throughout the day on the challenge hole, golf simulator and indoor putting surface and there will be a special appearance by Jacksonville Jaguars ROAR cheerleaders. The World Golf Hall of Fame and World Golf Village are located off I-95 at exit 323 in St. Augustine. Hours are 10 a.m. to 6 p.m. For more information, call 904.940.4123 or visit www.WorldGolfHallofFame.org
ST. AUGUSTINE MUSIC FESTIVAL
Don't miss the opening performance of the 2010 edition of the St. Augustine Music Festival! Featuring a different concert daily Sunday through Friday, the festival includes musicians from the Jacksonville Symphony Orchestra and the Ritz Chamber Players joined by guest artists to offer a variety of classical compositions. All of the festival's concerts will take place at the beautiful Cathedral Basilica of St. Augustine, 38 Cathedral Place. Admission is free, but donations are welcomed. The festival opens on Sunday with a special Father's Day concert at 2 p.m., followed by different performances each evening at 7:30 p.m. The schedule is: Monday, Summer's Music; Tuesday, Grace and Beauty; Wednesday, Mozart and More; Thursday, Piano Spectacular; and Friday, Back to Bach. For more information, visit www.staugustinemusicfestival.org
Share your thoughts with our readers >>