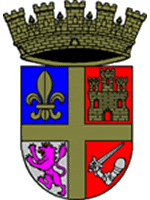 Historic City News has been informed that the St. Augustine City Commission will hold a public hearing and decide on final action for a noise ordinance at their regular meeting Monday night in the Alcazar Room of City Hall.
One of the proposed code changes is increasing fines under the current code to $499.00 for repeat offenses — the current code limit is $250.00.
The penalty increase will be allowed under Florida law because the new, proposed ordinance reclassifies infractions from "criminal" to "civil".
City Planning and Building Director Mark Knight said the revision sets the fine below the $500 allowed by state statute, letting the alleged violator choose whether to accept the fine or go through a more expensive court process.
The action being taken was prompted by complaints against the business, "Local Heroes" on Spanish Street.
In order to discourage violators from restoring the volume after the police leave, the proposed ordinance also allows police to cite offenders any number of times in a single night.
Share your thoughts with our readers >>