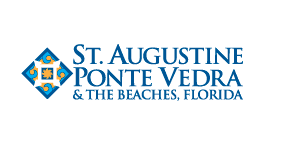 St. Augustine Visitors and Convention Bureau Communications Director Jay Humphreys announced the following weekend entertainment activities to the local St. Augustine news desk at Historic City News; including a concert, theatre, golf, a dedication, and First Friday Art Walk.
GREAT SOUTHERN CRACKER ROAD SHOW
Enjoy this presentation that features two of Florida's greatest Heritage writers. Janis Owens, fiction writer, is author of The Cracker Kitchen: A Cookbook in Celebration of Cornbread-Fed, Down Home Family Stories and Cuisine; My Brother Michael; Myra Sims. Dana Ste.Claire is a former feature columnist with the Orlando Sentinel, a PBS television host (Florida Crackerbarrel), and has authored three books, including the award-winning Cracker: The Cracker Culture in Florida History and Borders of Paradise. The presentation takes place at 7 p.m. at Flagler College Auditorium, 14 Granada Street in St. Augustine. Admission is free. For more information, email writers@flagler.edu or visit www.flagler.edu/writers.
PARENTS' NIGHT OUT
Take advantage of a special evening for parents when the St. Augustine Alligator Farm and the Limelight Theatre team up to bring fun to kids and adults. From 6-10 p.m., kids (ages 5-12) can enjoy pizza, hands-on animal presentations, a twilight zoo tour, crafts and games while parents see the entertaining production of Lady Day at Emerson's Bar & Grill. The $50 cost includes two adult tickets to the Limelight Theatre's evening performance and admission for one child to the special evening at the Alligator Farm. Each additional child is $25. For reservations, call Katie at 904.824.3337 x29.
FIRST FRIDAY ART WALK
Join one of St. Augustine's most popular cultural events on the first Friday of every month from 5 to 9 p.m. Enjoy the latest exhibits, music, entertainment and refreshments at over 20 participating galleries. Art Walk tours begin at Rembrandtz American Craft Gallery, 131 King Street. St. Augustine Sightseeing Trains and Old Town Trolleys offer a complimentary shuttle service to most of the galleries. Shuttles run on a continuous loop every 30 minutes. For more information, call 904.829.0065 or visit www.artgalleriesofstaugustine.com.
Friday and Saturday: February 5 – 6
WILD DREAMS – DISCOVERING HENRY FLAGLER
See Henry Flagler brought to life in this critically-acclaimed performance by Paul Jellinek. In Wild Dreams, Henry Flagler tells the story of his development of St. Augustine as a world class resort destination, his work with John D. Rockefeller, the expansion of his empire to the Keys – even the story of his three marriages. Performances are Friday and Saturday nights at 7 p.m. at the San Marco Theater across from Ripley's Believe It or Not Museum in St. Augustine. Tickets are $12 for adults and $6 children. For more information, call 904.429.0280.
ST. PHOTIOS SHRINE DEDICATION ANNIVERSARY
Join the annual pilgrimage celebrating the feast of the patron of the St. Photios Greek Orthodox National Shrine in St. Augustine. The dedication begins on Friday with Great Vespers with Blessing of the Loaves and a reading of the Archdiocesan Encyclical. On Saturday Orthos and Divine Liturgy take place at the Shrine Chapel at the St. Photios Chapel, 41 St. George Street at 8 a.m. The National Shrine Day Feast takes place at the Casa Monica at 12:30 p.m. Tickets to the feast are $50 per person. For more information, please call 904.829.8205 or email info@StPhotios.com.
Friday, Saturday and Sunday: February 5-7
LIMELIGHT THEATRE: LADY DAY AT EMERSON'S BAR & GRILL
Experience Lanie Robertson's musical re-creation of Billie Holiday's nostalgic story. The show highlights Holiday's entertaining no-nonsense, chatty, profane and funny artistic style. The show will be performed on the Matuza Main Stage at Limelight Theatre, located at 11 Old Mission Road in St. Augustine. Show times thru February 28 are Tuesday through Saturday at 7:30 p.m. and Sunday 2 p.m. matinees only. Tickets are $25 for adults, $22 for seniors and $20 for students and military. For more information, call 904.825.1164 or visit www.limelight-theatre.org
Saturday: February 6
EMMA CONCERT: SPANISH BRASS
Celebrating their 20th anniversary this year, Spanish Brass was created in 1989 by five Spanish musicians and quickly gained world renown for its performances, educational activities and creative collaborations. Their program will feature works by J.S. Bach, de Falla, Albeniz and others. The performance takes place at 8 p.m. at Flagler College Auditorium, 14 Granada Street in St. Augustine. Tickets are $22 per person. For more information, call 904.7947.2800 or visit Emma Concerts.
FREE DEMO DAY AT ST. JOHNS GOLF CLUB
Learn about the latest in golf equipment and techniques from top golf industry representatives from 10 a.m. to 2 p.m. at the St. Johns Golf Club, located at 4900 Cypress Links Boulevard off SR 207 just west of I95 exit 311 in St. Augustine/Elkton. For more information, call 904.209.0350 or visit www.sjcgc.com.
FAVER-DYKES STATE PARK – A DAY IN OLD FLORIDA
Experience what life was like in a 16th century Spanish camp or a 17th century Florida trapper trading camp when Friends of Faver-Dykes State Park host this family fun day-long event in the park. Hands-on living history activities include pine needle basketry, indigo dyeing, and a demonstration on the art of mullet net knitting. There will be plenty of food available including Minorcan Clam Chowder, hot dogs, barbecue and baked goods. Other activities include children programs, a birding walk, an estuary walk and a Native American program. Live music and storytelling performers are scheduled throughout the day. Hours are 10 a.m. to 3 p.m. Admission is $5 per vehicle (up to 8 people). For more information, call386.446.6783.
Share your thoughts with our readers >>