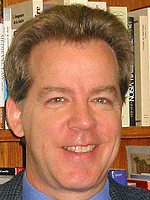 Flagler College informed Historic City News that Dr. Timothy Johnson, professor of religion and chair of Liberal Studies, has been invited to present a paper at the Universidad Nacional de San Martín in Buenos Aires, Argentina.
His paper discusses the different approaches to the treating and care of the body and soul in the Middle Ages. He draws from two 13th century Franciscan professors, Roger Bacon and Bonaventure of Bagnoregio. He will present the paper at the colloquium "Cura Vitae in Medieval Thought." The Colloquium seeks to analyze and discuss, from different perspectives and disciplines, Medieval thought and practices on the care for life.
"I was excited because the colloquium offered the opportunity to work through an idea I had been pondering for some time now," Johnson said. "I will have the chance to test my research and get feedback from my peers."
While at the University, Johnson will present his paper in a closed colloquium. Johnson said he will compare the approaches of Bacon and Bonaventure to the care of body and soul by examining their interpretations of the Bible.
This isn't the first time Johnson has done work on Bonaventure. "In addition to translating some of the Latin works of Bonaventure, I have published extensively on his theology," he said.
The colloquium will take place in November at the university.
Share your thoughts with our readers >>