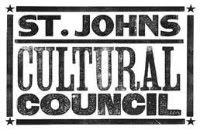 The St. Johns Cultural Council released responses to three arts-related questions asked of selected candidates who appear on the August 24th Primary ballot.
Three candidates and one incumbent responded, however, several candidates including Ben W. Adams, Jr., Randy Brunson, Ron Sanchez, Jim Bryant, Joseph A. Mayhew and Chuck Hennessey did not participate in the Cultural Council questionnaire as of today.
The questions asked were:
Question #1: What is the role of St. Johns County in ensuring that the arts are a part of our resident and tourist experience in St. Johns County? Please explain your ideas regarding your vision for the arts in St. Johns County.
Question #2: What policies and platforms will you implement to ensure that a vibrant and sustainable creative industry thrives in St. Johns County?
Question #3: Please share with us your past and current experience with arts and culture, either as an artist, a patron, or a member of an arts organization?
Responses from Karen Reifers Stern, John (Jay) H. Morris, Dutch Register and Nancy Sikes-Kline are posted on the Cultural Council website, www.stjohnsculture.com.
Share your thoughts with our readers >>