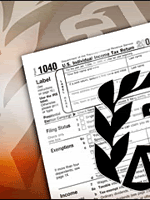 Beginning this month, Historic City News has learned that AARP members will be on hand to assist residents by providing them with tax advice in order for them to be able to correctly file their income tax returns.
If you need help with your taxes, you should know that AARP tax assistance begins on February 2nd and continues through April 15th at the Main, Southeast and Hastings branch libraries.
Main Library – every Tuesday, Wednesday, Friday & Saturday – 10am -2pm except for March 5,6, & 20 and April 2 & 3.
Southeast Library – Every Tuesday, Thursday & Friday – 10am -2pm except February 23.
Hastings Library – Every Thursday from 3-7pm
Important Information for Taxpayers seeking assistance:
-AARP Tax-Aide is for individuals ONLY, not businesses
-AARP Tax-Aide is FREE, and includes tax counseling, preparation & electronic filing
-Taxpayers MUST bring the following items:
–Social security cards for themselves and dependents
–For joint returns, both spouses must sign the return
–A copy of last year's (2008) tax return
–ALL 2009 income and itemized deduction data: W-2's, 1099's, etc.
Share your thoughts with our readers >>