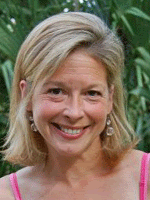 The St. Johns County local news desk was contacted by Brette Reiman inviting Historic City News readers to attend the first "Hugs Across the County" fundraiser at Urban Flats in Ponte Vedra Beach.
Reiman and Robbin Ossi have launched the new organization of volunteers who provide one-on-one reading assistance, encouragement and hugs to children at Webster Elementary and Crookshank Elementary; two Title 1 schools.
"There are currently 221 children who attend St. Johns County public schools who are considered homeless and roughly 2500 children who attend St. John's County elementary schools who are living near or below the Federal Poverty Level", Reiman said.
"One way to volunteer," Reiman tells us, "is in a classroom at one of the low-income schools in St. Johns County." Once you obtain the required county volunteer clearance, you can help K-3rd grade students with reading, center time, and also provide lots of high-fives and hugs.
There is currently a need for volunteers at Crookshank Elementary School in St. Augustine. Volunteers can choose which age group they prefer working with and also what hours. "The kids are amazing and you will look forward to returning every week", said Reiman.
Reiman and Ossi say their organization also donates new and gently used clothing, shoes and other personal items to students from all over the County who are in crisis situations.
The Urban Flats fundraiser is scheduled for Tuesday, February 2nd. Tickets are $25.00 per person and must be purchased in advance.
Reiman and Ossi ask readers who can not attend the fundraiser to donate to the Emergency Hugs Fund, which also helps provide basic necessities to St. Johns County school children in crisis.
To get involved with the group or to purchase tickets for the fundraiser, visit them on Facebook or e-mail them at countyhugs@yahoo.com.
Share your thoughts with our readers >>