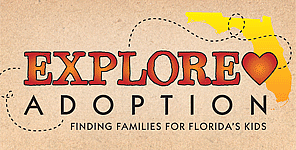 November is National Adoption Month and, for me, the 3rd annual Adoption Day Celebration being presented by the St. Johns County Family Integrity Program has special meaning.
The Adoption Day Celebration will be on Friday, November 5th, 5:30 – 7:30 pm at the Solomon Calhoun Community Center, located at 1300 Duval Street in West Augustine. Activities will include free food, fun and games for all ages.
The celebration is in honor of adoptive parents and families, and information will be provided for anyone interested in becoming a Foster or Adoptive parent.
I was born into an adoptive family here in St. Augustine and understand the value of adoptive parents and the special bonds they build. Adopted children are always wanted, always planned and have wonderful opportunities for success in later life.
Adoptive parents have a real likelihood of making a positive impression on a human life — someone who makes the world a better place to live and who understands the irreplaceable gift which they have been given.
An ongoing need exists in St. Johns County, and throughout Florida, for Foster and Adoptive homes to care for teenagers and older sibling groups currently in the State's custody.
For more information, visit www.adoptflorida.org or contact Richard Zicht with the St. Johns County Family Integrity Program at (904) 209-6127.
Share your thoughts with our readers >>